The weight of the container and wax is 115 grams. The diameter of the metal cup is 2 and half inches, so it should be burned test for 2 and 30 minutes. I actually thought I did but upon making this post I realized that the the burn test was short of 30 minutes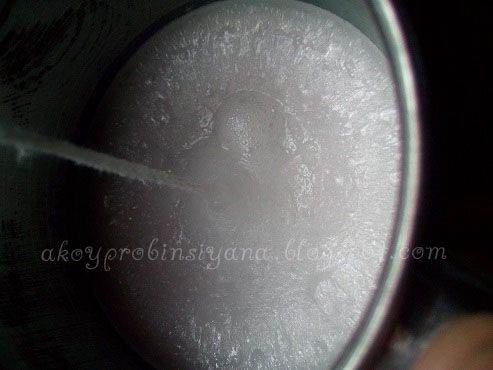 Other than the one big protruding bubbles near the wick, the surface is also full of other tiny bubbles that still have an air on them.  For some reason, I find that one big bubble gross to look at.
I finally pressed the bubble.
 Before test burning this though and for curiosity sake, I finally decided to press it. It emit a crunching/tiny popping sound. The bubbles somehow solidified.