Whenever I return home, darkness already intimidated the night sky and the spaces underneath. BER months means longer nights. The earliness discourages me and makes me less productive. I still want to do some work but it's as if it's a call to stop. Oh how I wish this gloomy air to end asap.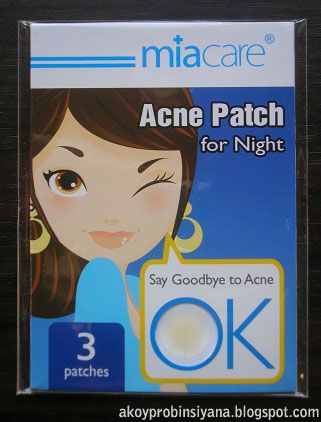 Finally, I was able to try this product. High expectation just led me to some disappointment.
Bench Acne Patch
is more effective than this (perhaps it's because Bench is medicated). Nonetheless, there are still some parts of it worth appreciating.
Packaging
I somehow feel there's something wrong in the way the English words are expressed. For packaging, it's cute and well presented. After trying the product though, it seems that they need to trim some design and make it simple to match the product effectiveness too.

Ingredients are not included. It's only labeled as hydrocolloid dressing. It didn't mention if it's medicated.