A product I'm not really giddy to use but still I took it to maximize the shipping fee. It's obviously not a love at first sight but more of getting to know the product and realizing it's not that bad after all. How can you know if you won't try, right?

My initial impression was it's an intensive whitening product that will be too strong for my needs. The plain orange and white design has a medicinal look that utters straightforward whitening approach.

The scent is slightly strong but mild when applied in the skin and faint at the end of the day. It smells like Ilang Ilang/Sampaguita flower and a little of usual sunscreen scent.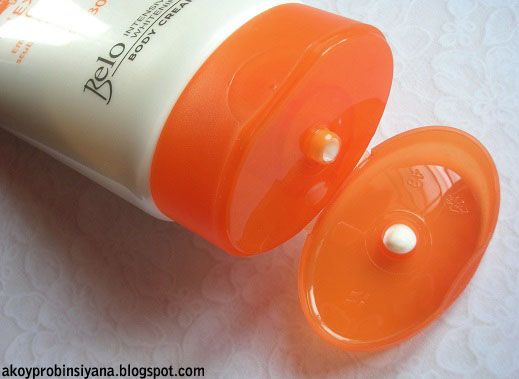 It's surprisingly comfortable to use. It's the kind of lotion that can be used every day and even under the sun. If you are familiar with some of the sunscreen products that leave an oily film in the skin, you will quite feel the same in this Belo cream. The difference is it's a lighter sunblock and the oily film is
not visible
. SPF30 is more than sufficient for ordinary days. My skin didn't turn dark and reddish when I once forgot to bring my umbrella during lunch break. I feel protected yet basking in the sun is still unwise.
This is not a heavy moisturizer if that's what you're looking for. This body cream has a light feel in the skin. It won't make you feel dry even if it dries fast when applied in the skin. Maybe it's the minimal oil that made them call this a cream instead of a lotion but it's not too moisturizing or oil loaded like what a real cream is. It's a right blend of lotion and cream.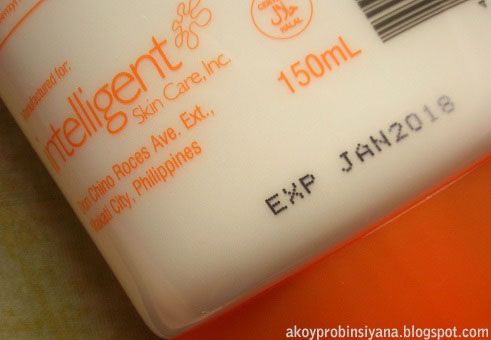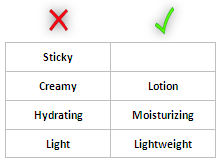 It's not thick, but more of opaque that gives a minimal white cast and in turn makes the skin glow instantly. It's not light because of plainness but light because it sets in the skin fast. It's very nice to touch after.
You will only feel dry if you have a dry skin and might make you feel warm. You should ask yourself if you are still drinking enough water or doing exercises because it's hard to achieve a well moisturized skin if you will not start the hydration from within. But even if you have a dry skin, you can use this in the morning and just use a separate heavy moisturizer at night. This works well with normal or oily skin type.
As of whitening, I didn't notice a change in skin color. I like it that way :). Maybe this is meant to be used with
Belo Trinexamic and Kojic Acid soap
and acts more to protect the skin from the sun while using it with the soap.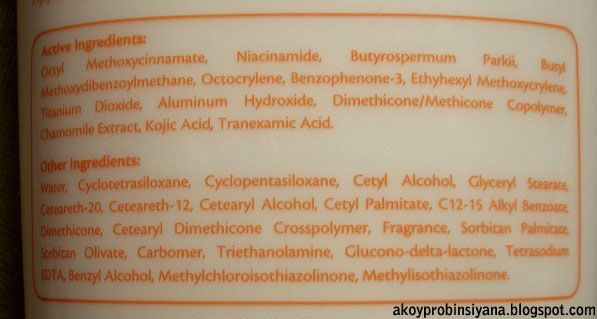 Cons:
There is this 2 different days that I noticed a few tiny bumps in my skin but no further allergic reaction occurred. It usually happen to me with some of SPF products. I did experience a skin irritation in another brand in the past. Now, I just make sure to avoid alcohol and other products with ingredients that might interact with SPF product that I'm currently using.
It seems that I'm getting immune to Kojic Acid already…
For best whitening result, use the Belo kojic soap since it's more effective than the lotion or you can use both. You can read my
Belo soap review here!
Repurchase?
No. But still the experience was surprisingly fine.
Recommend?
Yes, especially for those who are using the Belo Kojic Acid and Trinexamic soap too or if you simply want a protection from the sun while you're using a whitening soap. Remember though that it's not advisable to be under direct hit of sun when you are using a whitening product.
Rate:
4.25 / 5.00