The free puff is for limited edition only.
It's the bottle that hooked me and yes... curiosity. The green and white combination is like a neon light that blinks freshness in every angle. It claims to have milk and olive oil that just compliments to the gleaming word "Naturals". How often would you fine a brand that invests in bottle's aesthetic? It still causes me confusion about why some famous brand still makes aesthetically unappealing container. Maybe it's still "don't judge the book by its cover" and because they're already common, established or massively produced. And they don't need to have to improve their physical appearance to tempt their consumers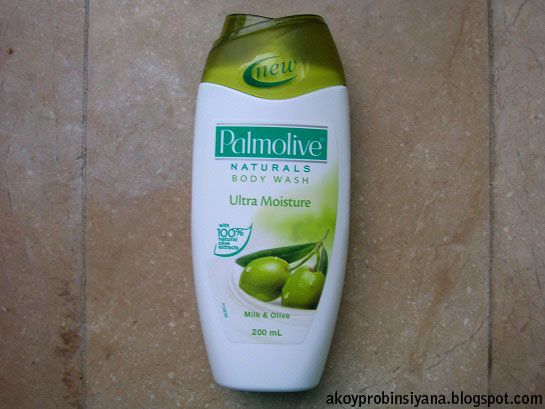 I don't really use body washes. The first one I tried made me perspire more especially when I'm under the sun. That was when I was younger. My skin felt smooth but not really hydrated underneath. I didn't feel totally clean and only gave me the urge to use lotion more. Though it really depends upon the preference of each individual.
The Palmolive Naturals Body Wash (Milk and Olive) has a mild scent but
becomes overpowering when paired with my lotion. It makes me feel dizzy but I mostly blame the lotion for that. It doesn't feel and smell like milk.
It lathers well when used with a puff, but you have to use a lot more product to make the washcloth lather.
Likes:
-Cheap
-The container looks pretty
-The smell is fainter than my previous body washes
Rate:
3/5
Repurchase?
No. It's just that my personal preference is still bar soaps.