Probinsiyana's experience during the anchorage of the floating bookstore in La Union.
Floating bookstore. Something in my imagination back then was a huge ship that carries millions of book worldwide. Enthusiasm flooded me as I picture a countless unique and interesting books that for the first time will find its way in this land. And and, I might find a puzzlemania book and Ilokano dictionary I am very keen of .
But I made the wrong impression, a little bit shame on me. It is far from a commercial business I was thinking of but more likely a charitable organization.
For those who will enter this place, I just want to remind you that this place deserves a huge respect. And if you happen to visit here too, I hope you give consideration for the effort and devotion of the volunteers that make this mission possible.
The view outside the Logos Hope. Can you see the rainbow there?
First Time:
It was a Saturday morning of that day; the weather is at odds as the sun was shining intensely. I wished it was the other way around, a bit of cloudy. It was 9:30am when we arrived. Two shades were set up for the waiting visitors. Arriving early means we have to stand and wait, and this time was not the early bird catches the worm cliché. We we're standing there for 40-50 minutes, excitement flushed away. However, when they finally opened the gate for us, we didn't have to pay the entrance fee.
Entrance Fee: P20.00
Opening time: 10:00am
Closing time: 9:00pm
It is my first time to see a clear and close view of a shipping sail or it might be the first time that I paid attention. I wanted to feel the sea sickness, the waves of the sea, and I am daydreaming again.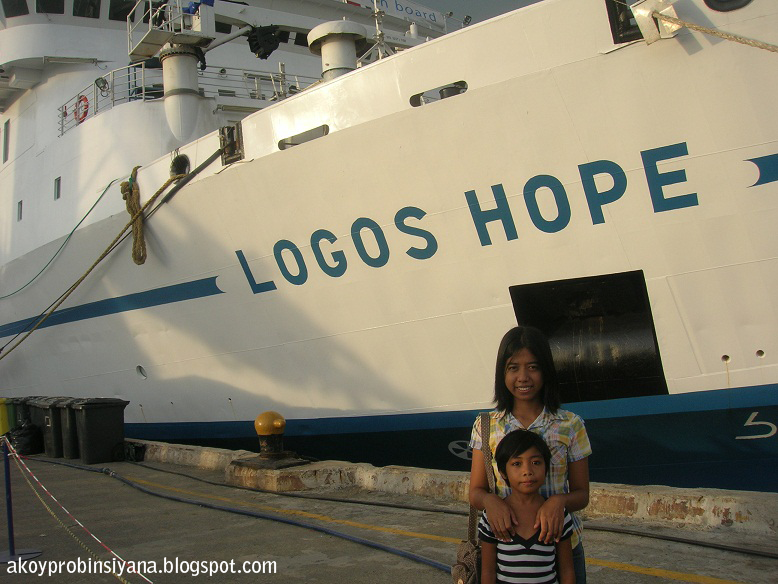 My friend and her niece
This should have been a cancelled visit, yet when I discovered the strong desire of that little young girl in the picture to see the floating bookstore, I can't help but to be a temporary Genie granting her little wish.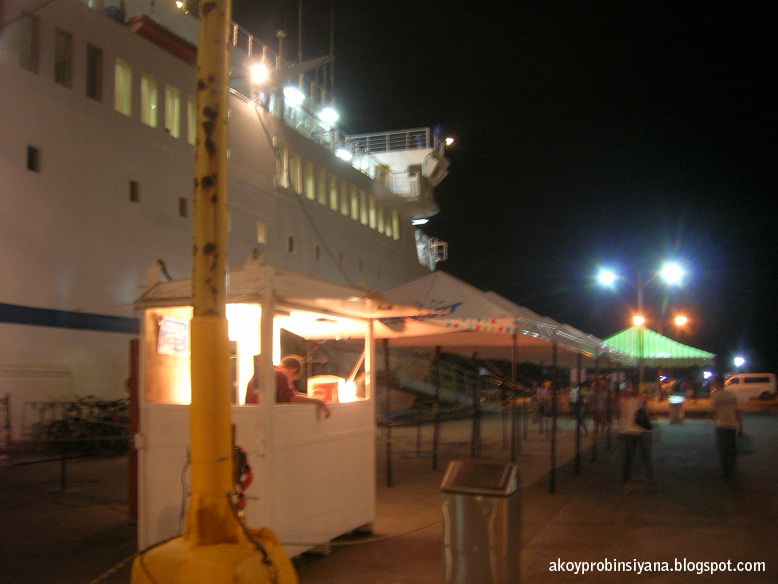 We are actually heading home the time I took this picture. Just an overview for you guys how it looks like outside.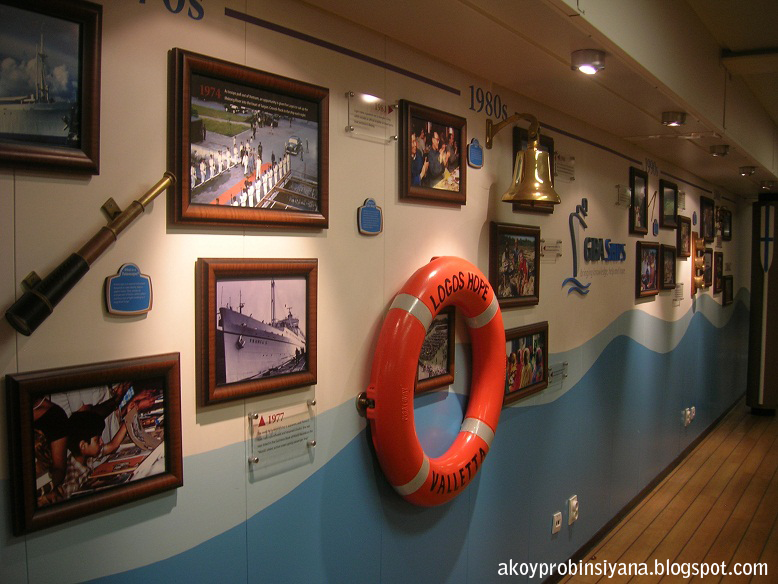 Here you will see a brief history of the ship and their older ship in their mission to give help, hope and knowlege. Take a look and be inspired through looking at those pictures of the ship's journey. Pay considerable attention not just for the sake of taking pictures, but with the sacredness of this place. I couldn't be more inspired to learn different nationalities all over the world who where united because of the sublime desire to kindle hope, knowledge and help in different places in this world.


People swarming inside the Logos Hope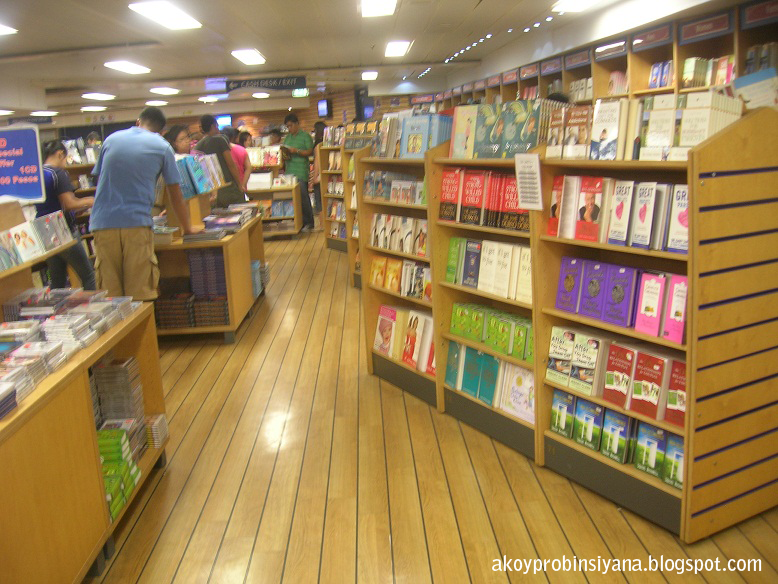 Please guys, let's return the things we took in its appropriate place and avoid disarranging the books.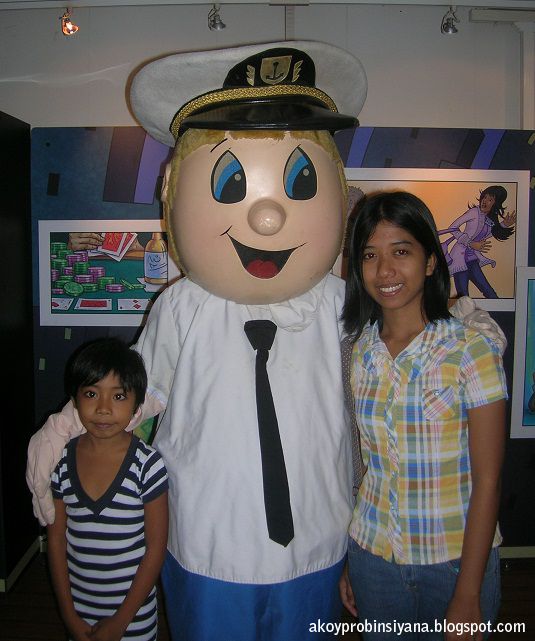 The only decent picture i have. Yes I am really a camera shy person as what others call it.
Preview of the canteen. There's a lot of people out there
An ice cream treat.
The book I really wanted to have. Having a Collins mini dictionary gave me hesitation in purchasing another one. I originally wanted this one but national bookstore doesn't have this when I went there some time ago.

Most of the picture I have here are photos I got on the second time I went in Logos Hope. The first time I went there, I was with my little sister and my Tita. But uh-oh. I learned my lesson and that was checking the battery of my camera. Before the event, I already had the mixed feeling of hesitation and confidence that it might last. Unfortunately, I believed in the latter >_<. Next time, I will charge my battery ahead of time.


I am looking forward for the return of this ship… someday.