Finally I'm back into gardening...
A vegetable garden to be specific… meaning I will be reunited with my dearest Pechay. Ah, the vegetable I'm very fond of planting not of eating though. Being persuaded by two friends, one who tend to plant with me and the other one who gave me this seeds, finally it came to my senses after a period of eternity-like vacation.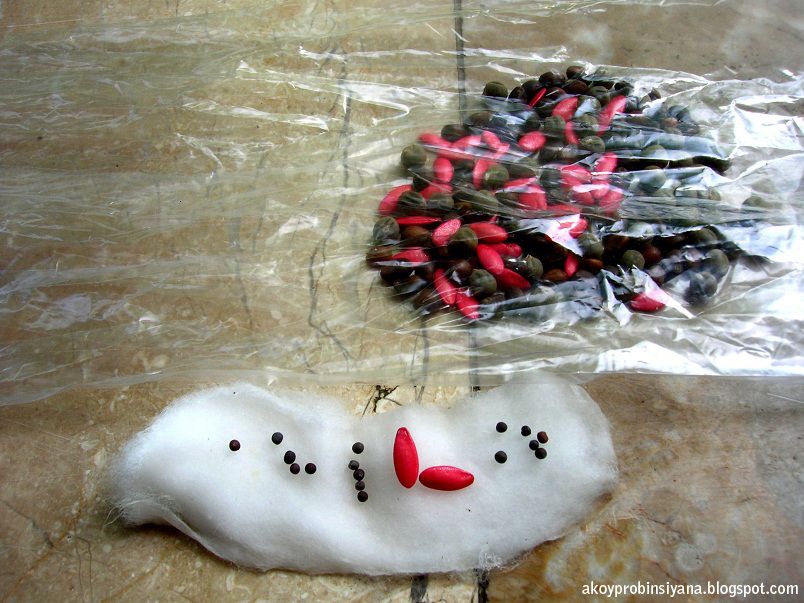 The one in the flattened cotton is pechay and cucumber. Cucumber since my friend Dikya were babbling about giving me a cucumber seeds, I said I still have some kept in refrigerator. Yes, it is in our refrigerator to avoid fungi, moulds or whatever that can make it expire. Seasoned vegetable for this month of June are Sitaw and Sili according to him.
I also have kangkong and okra inside the plastic. I guess it would be reasonable to plant kangkong this rainy season, so I scattered some in the backyard.
Pots pots pots…
Excluding the one I took for my gardening. I still have plenty eh? Those were just some of the many pots I used last year when I have tons of pechay in the yard and other vegetables. My eggplants were still alive and bearing fruits. Though I have almost a farm of vegetables before, after months of laborious tendering, all of them were left to die or eaten by pesky insects, because of me… sigh… I even have other vegetables planted in black plastic pot. I planted 20-25 eggplant seedlings, which some survived with father's mercy of replanting it into real soil.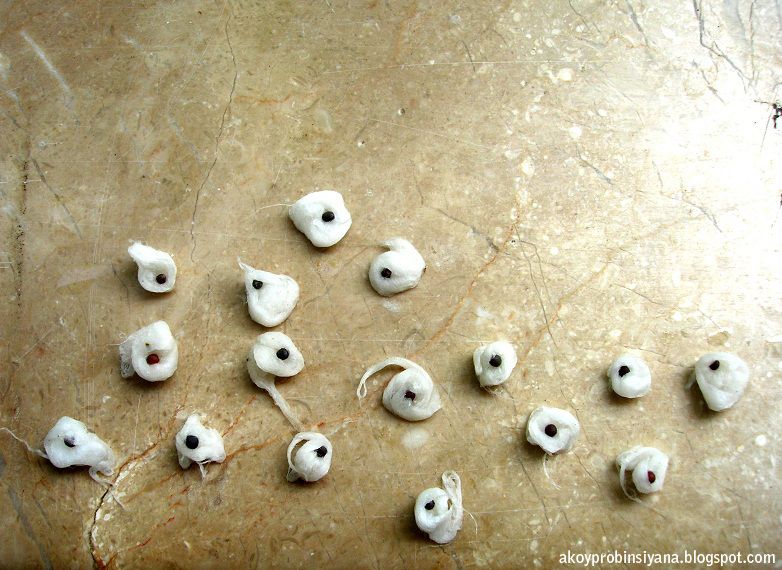 Uh-oh.. Don't mistake it as part of the seed. I just wrapped the cotton in a swirling fashion to serve as a reminder for me where that heck is, just in case I get impatient in watering. I have a little qualm that it might serve as an obstruction in the growing roots. We will know..
Pechay seeds in little pots for future transfer.
2.
Watered the soil to make it damp.
4.
Pressed the seed slightly.
Wish it will not rain that hard.
I got the wrong focus. Cucumber seeds. Pipino in tagalong.
The type of soil I have here is a mixture of manure, rice husk and dirt.
With the onset of rainy season, thunderstorm hails too. Thunderstorm means mushroom, father said. I miss mushroom. One of the dishes I used to like is the Ilokano dinengdeng not to mention when mushroom is part of the ingredient. In the picture you'll see one saluyot which found its way first before I turned the place into my temporary vegetable garden.
Big pots except the rubber one were laid with one pechay each which I've done for the first time. If it will turn out well, I might make my other pechay just like that to avoid getting into the hassle of transferring seedlings. So far, the only drawback I can see would be unnourished soil due to watering.
Finally, my first vegetable garden for this year.
It would be nice to take advantage of the weather for planting Kamote, watcha think?