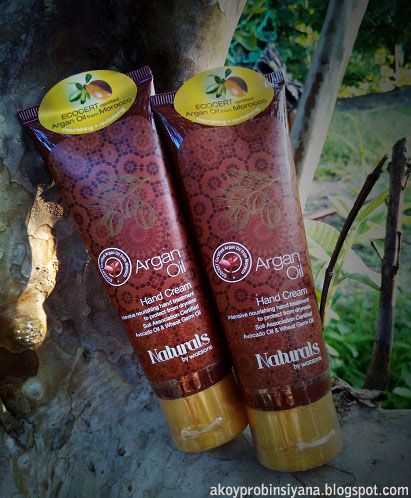 It's pretty tricky to make a review of hand creams. It's different from lotion applied in the body because you use your hands pretty often. Thus, you distinguish more of its texture and its effect. I have a sweaty palm, so when my sweat glands is inactive, my hands become superly dry. I don't want it to look like my grandma's hands yet, so prevention is needed.
Since my favourite brand seems phased out in Watsons already, I bought this
Argan Oil Hand Cream of Naturals by Watson
s. I'm about to just buy one but I'm stuck with buy 1 take 1 offer, the sales attendant insist it. Most of the time, hand creams are more expensive than the lotion counterpart. I wish I could just buy a regular lotion but can't. Ordinary lotion is either too heavy or greasy to the hands (unlike when used in the body) or doesn't really moisturize the hands and just accumulate on top of the skin. Besides, it's more inspiring and easier to remember to moisturize when there's a cute tub or tube right on your own working table.
When buying hand creams, you will notice that most of them are light and only quite moisturizing. They usually played it safe. It's like it's meant to be used every time you finish washing hands to replenish the lost moisture. This Argan Oil Hand Cream belongs to that category. It's just weird that an oil ingredient doesn't always means you'll work on something heavy. You really have to try to know. I was hesitant to use this because of the Argan and that it is probably heavy. The choices for affordable hand creams are mostly limited so I still grabbed it and wished myself a good luck.
Naturals by Watson Argan Oil Hand Cream contains ECOCERT Certified Organic Argan oil from Morocco which is naturally rich in essential fatty acids. Its intense nourishing and moisturising effects provide nutrition and protection to your hands and nails. Vitamin B complex, Vitamin E and Vitamin K from Soil Association Certified Organic Avocado Oil and Wheat Germ oil provide revitalising effects, keeping your hands soft and supple after use.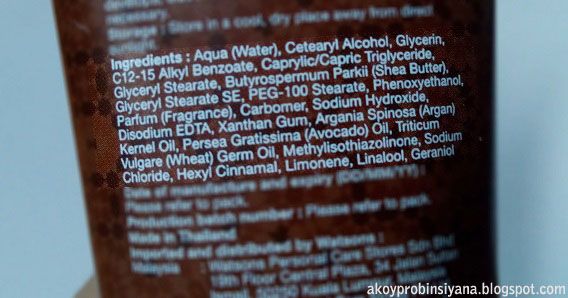 This is good for day use. You don't need to worry that it will transfer on your things i.e. grease on the screen of your smartphone. Maybe just a bit but ignorable.
Pros:
It hydrates the skin.
It doesn't make the hands slippery.
It dries fast.
No skin irritation occurred.
You can reapply this hand cream as much as you want.
It works just fine for the nails.
Cons:
But the frequent use means it will get emptied fast.
Be careful when squeezing the tube because the hole is big. The area surrounding the hole is messy with remnants of cream.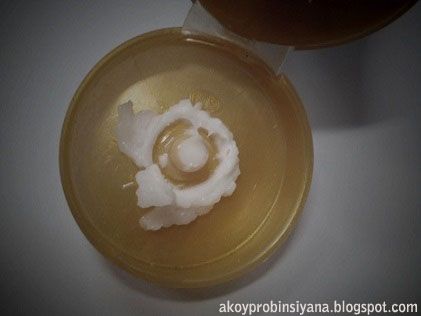 Others:
It's not very moisturizing. If you have a very dry hand, you might want to use a heavier moisturizer. Or perhaps you might use this in the morning while you give your hands a body butter treatment every night.
It smells like Lemon (sometimes like Garnier).
Repurchase?
Maybe. Argan oil hand cream of Naturals gave instant relief to my hands but there's no further improvement. It didn't make my hands glowing with continuous use. It triggers sweating only if I'm tensed. But for ordinary and simple day, this cream will do. I don't mind if I'll have another tube of this too.
Rate: 3.75/5
What's your hand cream?