It's one of the few cartoons that we are allowed to watch back in our childhood days. I love Doreamon but not to the point that I want a stuff toy or any collectibles that has Doreamon in it. However, I want to collect different DVD movies or maybe the manga of it. I remember liking Doreamon than Mojako because he has pocket with cool and really useful stuffs. There's also something in its signature song that so pleasing when played.
I picked this movie out of mild curiosity. I initially didn't like the graphics as it made Nobita look quite different.
This is the movie for those who don't know much about Nobita and Doreamon. It's the beginning story as it tells about how Doreamon came in Nobita's life. (I didn't know that before with just watching in TV). It made me believe this is the whole story but it's actually just the beginning of the long journey of their friendship.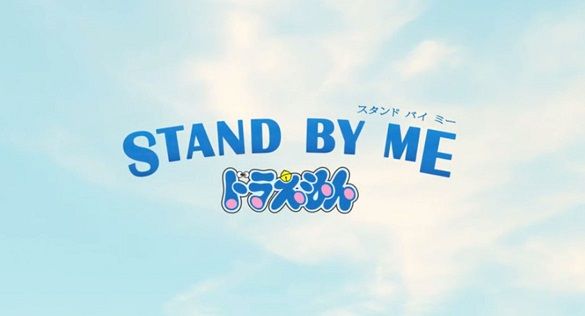 There is a twist but still it's a movie with a happy ending. Nobita said Doreamon is only a part of his childhood and that left me a question of "When and how did Nobita and Doreamon finally part their ways?" Why is that it feels like there's something tragic in goodbyes? But then it's a story for younger children. Will the author break the heart of those kids? There's some puzzling part and stories not yet told here. It's as if there's more.
Moral Lesson:
It's hard to pick the valuable lesson of this movie as it is quick paced. Somehow Nobita were able to show his effort in studying and that he can also not rely in Doreamon for everything. The story mostly focuses in how Doreamon help Nobita to achieve happiness so Doreamon could accomplish his mission and finally return to the real era he belongs.
It doesn't really have a strong moral lesson but it well portrayed the care, concern and love of Doreomon has for Nobita. It's very evident it made me cry. 3 parts of this movie made me cry.
A person may not be perfect but there's goodness in their heart (and some are so lucky like Nobita). Nobita cared and saved the life of Shizuka. What strange is, it's not shown in the movie that Nobita cared for Doreamon too. Maybe that's really the kind of story between them, more like a one sided need (always a taker in give and take relationship).
Random Thoughts:
I thought Nobita will save the life of Shizuka in exchange of marrying the sister of Big G (damulag). You know, some twist.
The good qualities of Nobita, such as helping and wanting other people to be happy, is not really evident in the movie.
The first real happiness for Nobita is all about Shizuka.
Rate:
4.5/5
This movie is worth re-watching!