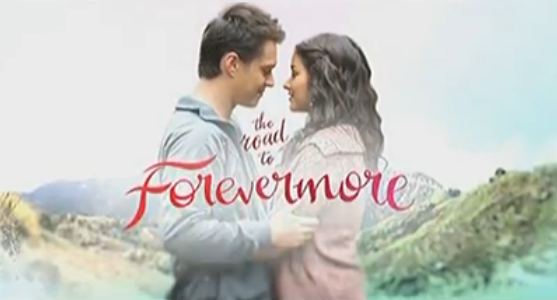 Photo from iwanTv
Kahit siguro wala akong lovelife... okay na sa akin yung manood na lang ng love story...
Because even if there's a lot of test and trials, I am sure that they will somehow give it a happy ending. Eh sa real life we doesn't really know.
I'm initially not attracted to Agnes because she's new (i'm not yet attached before), she has a very unique face and I like Kate more (when she has a short hair). It was bf who appreciated her beauty first. But as the teleserye goes on, I finally saw how beautiful she is and it's kind of exotic and refreshing.
I don't watch TV anymore because the commercials makes it more of a waste of time. When it comes to
Forevermore
, I watch it only when I feel like doing so and when the promotions they're advertising is catching. I only stopped watching it since there are scenes that are unnecessary and makes the phasing slow. It just make the story long that I want to fast forward it but can't.
They have a good combination of casts in Lapresa (excluding the mom of Agnes who seems can't act well with emotion yet). Their roles push the love story in success. I find myself laughing at their jokes and charmed by their family bonding.
The Ending...
Okay I missed it because I'm knocked out on bed as usual. So the first thing in the morning that I did is search it in the Youtube to no avail. So I watched the pilot episode to pacify me. Then I saw this site where you can watch the final part of Forevermore:
http://entertainment.abs-cbn.com/tv/shows/forevermore/episodes/2015/05/fm0522
I really did sign up for this site just to be allowed to watch the final episode.
And also, you can watch the pilot episode in Youtube here:
https://www.youtube.com/watch?v=5jbLEi6HH6I
My Reaction:
I am surprised that they have thought of a topless scene for an ending. It's quite awkward but generally it's wholesome. (Maybe it's better if they still trimmed it). The acting is perfect with very few korni scenes like where the nose tip is involved and the feeling like they we're not really in good terms previously but they're instantly okay. There are lines that makes me quite cry (2 times) because the emotions are well delivered and their face expression is convincing. I already like batman for Agnes but this episode make me forgive superman (Xander).
"Wag ka matutulog ha? Kasi ilang oras na lang forever natin eh"
"Pero promise mo di mu na uulitin to sa iba... kasi unfair.. masakit... masakit na masakit... masakit"
"May forever nga... may forever!"
Guess who said those lines.
I miss this kinds of role for Erich. I find her versatile actress; someone who can be a kontrabida and bida yet still convincing. Poor Erich to become an instant girlfriend in the story. Anyway, I am relived that there was no guy-chasing-the-girl-in-the-airport scene. It's an okay ending.
Isn't it young for them for a wedding proposal?