It's only now that I subscribed to BDJ box because waiting for around 3 months for the box arrival isn't that so exciting. However, my Sample Room VIP subscription seems more expensive and still
doesn't
guarantee that I can avail the other available premium brands (Bobbi Brown, Shiseido etc.). It's true that you can choose the products you want to try in SR but doing so diminishes the value of what you paid for especially if you are a VIP. It's more of luck. At least, the BDJ box gives you triple value of P580.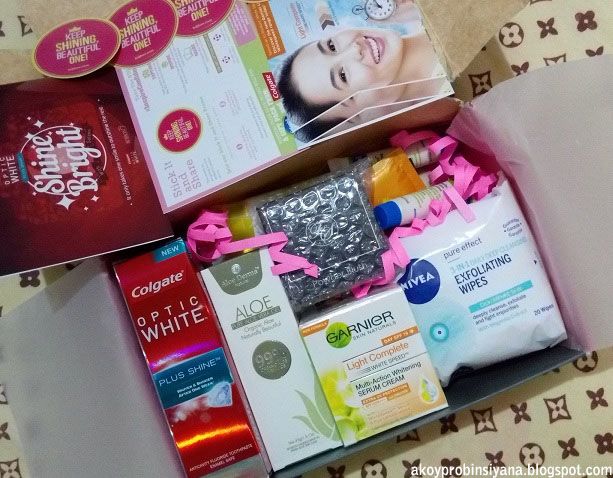 With that and the makeup of previous boxes, I felt it's time for me to try BDJ. Since it's a mystery box, I assume that they will only give the best or at least will try. I want the selection to be diverse now and I find SR too limiting with their mostly skincare and hair samples. My baby steps with make ups will hopefully start with BDJ. I want to experiment w/o spending a lot while also learning in the process. As I get acquainted with different consisteny, texture and other related things, the familiarity and knowledge will help me make a better choice in the future. There are things that you will only learn by trying...
Back to BDJ box, I paid on the first week of February and was allocated of a May box. The package have arrived only this June 2. It's like the theme of this month is to exfoliate, moisturize and a little of whitening. Will this be the theme for the next year when the summer ends too?
What's Inside the Box?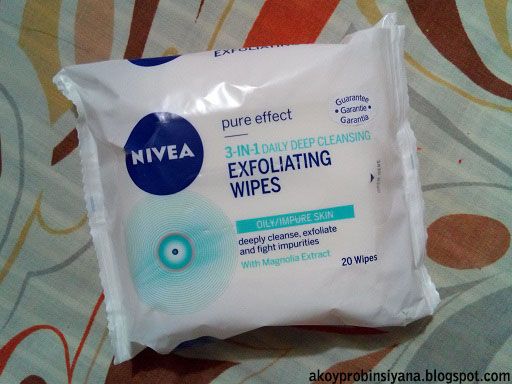 1. Nivea 3in1 Exfoliating Wipes (P140)
I adore their clean packaging. I really want to try this but it's P140 and I'm not wearing make-up. I really can't find it in our place, they don't sell it here.
Claims:
Deeply cleanses & removes make-up
Exfoliates dead skin cells & refines the skin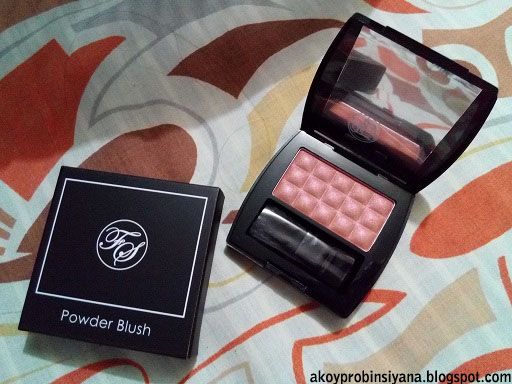 2. FS Powder Blush (P350)
Blush, for me, is the hardest to work with. Goodluck. I wish it's not pink.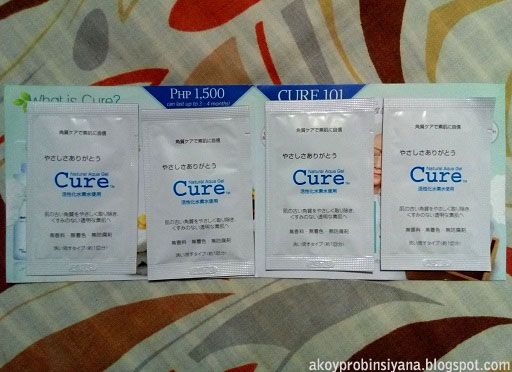 3. Cure Natural Aqua Gel (P1500) full size only
Not so bad for someone who haven't tried the product yet.
Cure it the most gentle and efficient facial exfoliating gel in the market.
Preservative Fee | Coloring Free | Mineral Oil Free | Artificial Fragrance Free
4. Dermal Masks (P70)
Do you agree that a mask is a serum, only it's in cloth? My last experience is
here
where I got slight red patches. Though I want to try this and curious of its effect too.
Strawbery –
Convergence, Brightening, Refining
Vegetable Placenta –
Firming, Regeneration, Moisturizing
Pomegranate –
Firming, Moisturizing, Mild
5. Cetaphil Ultra Hydrating Lotion (P675) full size only
Same size with your thumb. I wish it's bigger than the Garnier serum cream. I will use this as a face moisturizer inside an air-conditioned room. May nakita kasi ako gumagawa nun :D Hoping that it won't make my face look shiny.
Claims:
Hydrate and protect dry skin for 24 hours.
6. Garnier Multi-Action Brightening Scrub (P84)
Does scrub really helps or I'm just hurting my face? I am quite interested to try this. My face might need some scrubbing (especially the pores). But I have a lot of scrubs, masks, peel off and the likes now o_0 and that's something you don't do every day.
Claims:
Others:
7.
Aloe Derma Pure Aloe Vera Gel
(P280)
The real plant is very accessible and we always have a pot of this in the house. I once used the real leaf to soothe
skin irritation (due to lotion allergy)
while grandma believes it helps in hair growth
. Sa mga maninipis ang buhok!
Hopefully this product has a nice scent unlike the real plant. Still pondering of what to do with the gel.
Claims:
99% organic aloe vera juice
Soothing for dry skin and irritations (sunburn, abrasions, cuts and insect bites)
Organic gel conditioner for hair

8. Colgate Optic White Plus Shine (P115)
Planning to buy this in the future but for now I have other plans for my teeth. But hey, why two? :( Why not include another product instead.
Claims:
Whiter and shinier after one week.
Exfoliates stains to whiten teeth.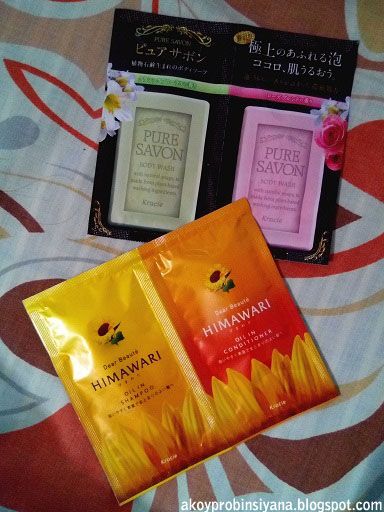 9. Sachet Samples
Himawari -
Reduce frizziness and improve management of hair.
Pure Savon -
is a moisturizing body Soap made with plant essences.

10. Garnier Multi-Action Whitening Serum Cream (P265)
Not fan of serum or cream especially when I'm breaking out (which usually happens too). I am only interested to try their under eye product.
Claims:
Designed for Asian skin
Up to 3 tones fairer
Dullness, spots & acne marks. With spf19.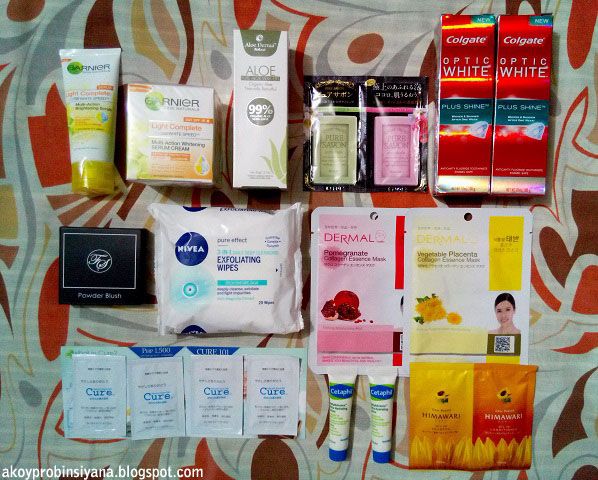 I'm not so elated when I saw this box, though I'd better have this than the Ponds set from March box. None of the product made me jump from excitement. If you are already fair, would you still use a whitening product? Even if I have a summer tan or none, my face will still recover with the use of just plain products because I'm naturally fair.
But okay, the rest is fine. There are products here that I want to repurchase again or some I'm planning but still procrastinating.