Just after my VIP subscription ended, this line of Zenutrients appeared. I wanted to have the soap too but my regular points is not enough. This is the first single purchase I did in Sample Room. I paid P140 just to have this. The color of the bottle is unique and has a strong nature feel on it. The Argan oil felt like it promises a dreamily moisturizing experience.
When I tried this for the first time, it's very different from what I thought it will be. It's not the kind that you slather at night to deeply moisturize your skin since it's
best suited for a day use
. It won't trigger sweat even if you are doing heavy activities. The lack of SPF makes it not good to use under the direct heat of sunlight. Not a problem since I'm not always into SPF products, I just make sure to avoid the sun.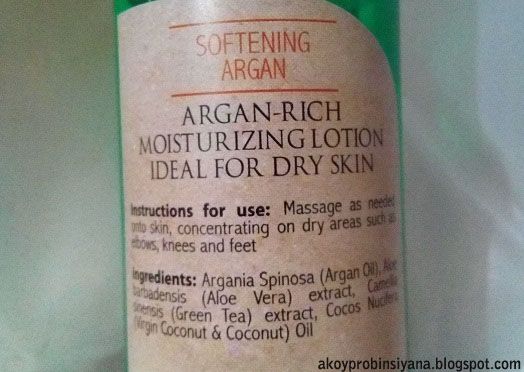 I might have avoided this if it has a strong perfumy kind of scent yet the scent it has is like of a strong sugar or candy. My little sister was very curious of where the candy scent came from. My chamomile tea doesn't smell like these and I doubt the argan oil smells nice either. Did they add a fragrance in it? It only has four ingredients listed at the back of the bottle. I wish that they'll become more transparent about their ingredients like Burt's Bees. Does the mixture of extracts and oil alone creates a lotion? Binding ingredients, preservatives, and other ingredients is still needed. The scent lingers long but so far I have gotten used to it.
Softening Argan
Argan-rich Moisturizing Lotion Ideal for Dry Skin
I like lotions with pump. It's more convenient and kind of more hygienic. Pumping the product out of this Argan lotion can be difficult at first to the point that you might think it's damaged. It took me more than 30 pumps. Since it's see through, I can see that there's a moisture build-up. Do you think it's just normal or if this happens too with some synthetic brands of lotion?
Look at the first picture closely. It was taken at the balcony when the sun is at its peak. Skin looks crumpled yet reflects light. The next picture is taken on normal room lighting. They're not taken at the same day. The first picture is the normal daily look while the last picture is when the skin cannot bear the effect of the lotion after a week.
I have a normal skin type but using this in an air conditioned room makes my skin looks super dry like an El niño. It looks dull and grayish too. That only happens in my arms since it works just fine in the legs.
Isn't that weird?
I continue to use it for few more days thinking that my skin is just in an adjustment phase. It happens with some lotions too but after 1 or 2 days my skin will become normal again. After a week with this though, the skin starts to flake. That's when I stopped using this on the arms only but continue to use this on the legs. (I used this
Jergens
and it healed the dryness in just 2 days). I started using it again but it seems that I am just repeating the cycle since my arms becomes wrinkly again.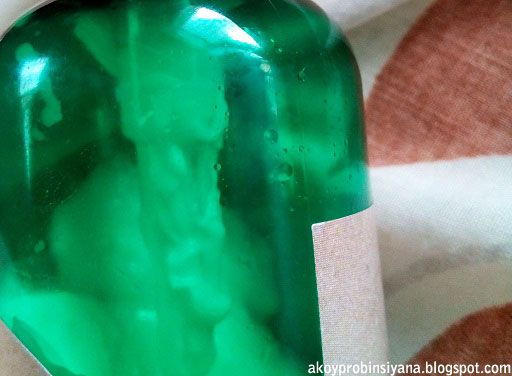 From little tiny droplets turning into this after.
It tries to moisturize the skin yet the large portion of it just sit on top of the skin. That
dry residue
makes the skin feel heavy. Skin is still thirsty and begs hydration. This is the case in cold temperature with low humidity. The texture is like applying a heavy spectrum sunscreen, dry and warm (unbreathable).
Please ignore the hairs. I don't want to wax it! Is this what it means to not use a whitening product? The color is leagues away.
If you have a very healthy skin you might not experience this at all. The skin in my legs doesn't have any problem since day 1. I really want to love this product because it's organic. It's just that it didn't work well on me. So far, it seems that I'm the only one who has this kind of review yet. It mostly has positive reviews.
Did you experience this with other brands before?