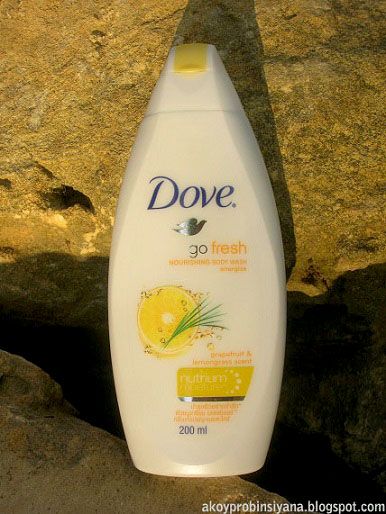 Go Fresh Energize
There's something in Dove that makes it better than the other brands. It doesn't fake the moisture. It doesn't dry the skin and won't give a feeling like there's a film coating the skin. It feels mild, safe and it's a trusted brand.
Scent
It initially reminds me of bubble gum but after few days of using, the citrusy scent became more pronounce. It may be strong when you sniff it closely but it actually doesn't stick on the skin unlike the
Deeply Nourishing
variant (you can check the review
here
). It doesn't last long because it doesn't really linger in the first place.
Energetic refreshment that effectively nourishes skin. Revitalization that refreshes every inch of you. The sparkling scent of grapefruit lemongrass. The added joy of skin that feel dewy-fresh and vibrant.
Price: P90
With puff, it works like any other body wash when it comes to lather.
Only Lathers with Puff.
I can use the
Deeply Nourishing
directly in the skin but this
Go Fresh Energize
variant won't lather beautifully. To feel clean, a puff is needed. A sponge is better since it's gentler, doesn't over exfoliate and is less prone to unnecessary tugging of the skin. However, I only found exfoliating cloth,
patola
loofah and nylon puff.
Usage: Pour into hand and work into a creamy lather. For best results use everyday.
Product Impression
No remarkable change in the skin but their brand will always be the most comfortable body wash for me. I don't feel dry or moisturized. Nourishing still goes to
Deeply Nourishing
.
Pros:
Comfortable to use.
Easy to rinse.
Cons:
The need for puff.
Rotating the bottle up and down is exhausting to do. I prefer this in a pump. Just this variant, but I don't mind the blue one in its original bottle.
It may feel gentle yet it still has a lot of ingredients.
Haven't seen the beads yet.
The energizing is more of psychological to me.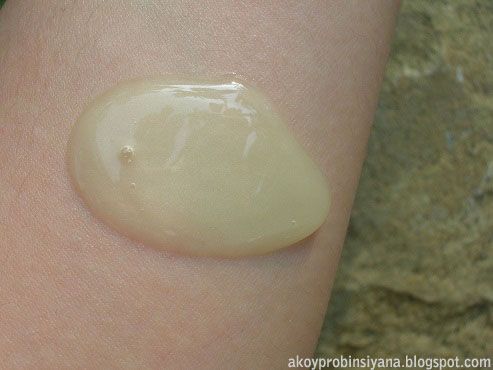 No beads yet.
Repurchase?
There's something I can't fully express that irrationally repelled me for liking it (the cons). I like the bar soap version of this but I still prefer the Dove Deeply Nourishing Cream.
Recommend?
To those who love citrusy scent and willing to buy a puff.
Rate:
3.5/5