I've run out of lotion so it means that buying what's only available in the department store and drugstore from our remote province is the left choice. But honestly, I just haven't found my HG lotion yet. That makes it hard to decide which lotion to stock and hoard.
This is my 2nd or 3rd purchase of Myra E lotion yet it's only now that I made a review of this. It's more of giving this a second chance since I was not impressed with my first use. Though I still have faith that it can work just fine considering how bad the state of my skin 2 years ago compared to an improved state now. I bought this because it's simple and perhaps plainer than other common brands.
Myra Hand & Body Lotion
with Vitamin E Beads
For healthy, beautiful, young looking skin
Has Vitamin E Beads that gently burst onto your skin. Vitamin E helps protect & nourish skin
Dimethicone & Glycerin seal in your skin's natural moisture preventing dryness
Helps keep your skin healthy, soft, & smooth to touch
Safe and effective for all skin types
Non-greasy & ideal for everyday use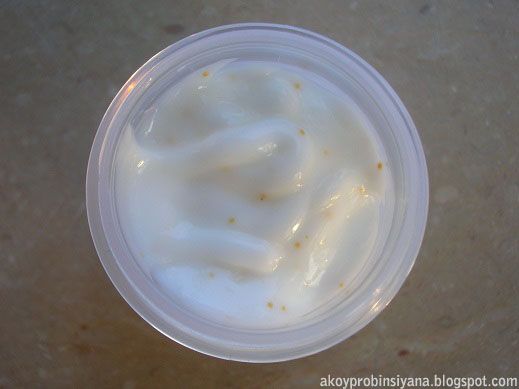 The years of reviewing products made me realize that my dry skin is more of internal problem and lotion only helps a bit. Applying a heavy moisturizer at night, drinking a lot of water, exercising and steering away from stress is the rule to achieving a healthy skin. If you want a shortcut, drinking supplements works too (based on my experience).
Pros:
Not heavy on the skin.
Nice mild scent.
Inexpensive.
Simple description at the back of the bottle.
Cons:
Simply the lack of thrill from using this because it's so common.
Normally, it's not greasy, sticky or slippery but it feels like I have a soup in the skin whenever I sweat a lot. It only happens in the palm and at the back of the knee. Since I badly needed a hand cream, I only apply at the back of my hands.
The myth that it makes the skin darker if exposed under the sun.
As a hand cream.
There is an instant softening of the skin but it's not the kind that lingers long. At least it's not a dry and greasy combo. Repeated application does help. It may not instantly solved the dryness of the hand yet there's still some improvement that you can look forward after a week than not using a lotion at all
Repurchase?
Maybe, if I want something cheap or I decided that I want to save money. Since it's widely available, I might buy this if the need arises. What's important is it's enough to soften my skin and it treats the dryness. I still haven't decided if I will settle with this. I really need a very accessible and affordable lotion as a back up in the days I am not experimenting with different brands.
Recommend?
Only if you are okay with the review.
Rate:
4/5