Just after I bought this stuff, that's then I found a cheaper store but an online one. However, I have to enroll in PayPal or Gcash alike before I can start to buy. Each metal finding I bought cost P20 while a P20 in the online store could give you a hundred pieces equivalent. This happens to me most of the time. After a long hard search, I'll find a cheaper alternative. Even though it's a fate's joke, I hope I would gain wisdom in my hard work.
Where to Buy: Expression/MartOne.
The other shorter eyepin I bought has a nicer brighter sheen and I wonder what this is made of. Besides the appearance, I want to be acquainted with the pros and cons and differences between the two have.
Eyepin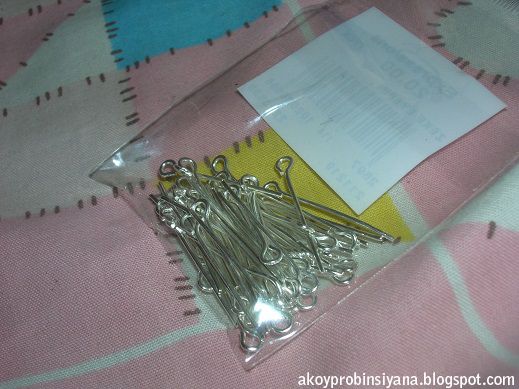 Fish Hook

Lockset
There is also a Gold one but I didn't bother myself of buying some, I'm sticking on what's common.

Glitters/Confetti
Price: P12
I also bought this one for future resin projects. I wonder when…