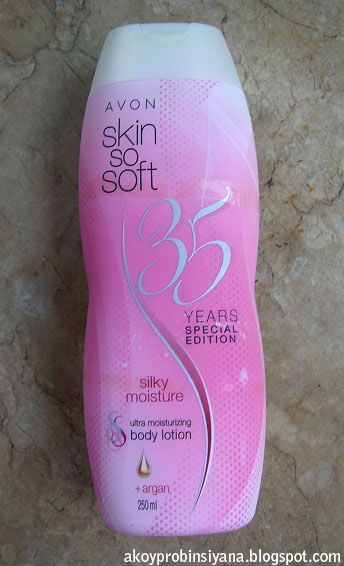 "Ultra moisturizing body lotion"
I'm not a fan of Avon lotion but they have some products I love to use. When I think about of Avon, it reminds me of brassiere, deodorants, lovely umbrellas, their magazines and those old sweet tasting lip balms before. The pink strawberry one. :)
This lotion was given to me by mom, which was also just given to her. The tiny +argan word was labeled in the front bottom of the bottle. This essential oil not very familiar to me. I only used it as my spare lotion in work.
Something about Argan oil
The oil is manually taken from the kernel of nuts of the Argan tree. Just like other essential oils, it has nourishing and cosmetic properties and is used traditionally in the past. This oil is also called as the "liquid gold" and has essential fatty acids, high concentration of vitamin E, squalene and sterols. It works as antioxidant and anti inflammation and is used in skin and hair products. It has oleic acid and linoleic acid that helps to control sebum production and skin rejuvenation thus helping dry skin and minimizing fine lines.
The tree is extremely well adapted to drought and other environmentally harsh conditions of southwestern Morocco. The genus Argania once covered North Africa and is now endangered and under protection of UNESCO.[1]

-

(Source:wikipedia.org)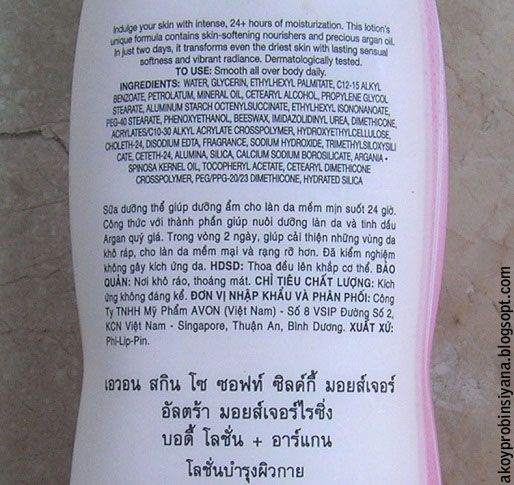 I'm pretty much attracted to the smell of this lotion. Though not very good in describing fragrances, for me it has a calm and pleasant scent that is very addicting. I like the smooth and silky feeling it has on the skin. It has a slippery texture once applied but can be a problem to use under the sun. And for anxious moments, it can trigger more sweat production. That's make it unsuitable for reapplication. I'm also concerned for the ingredients I can't recognize. I still prefer organic products.
A lot of products included different active ingredients while some essential oils can cure the same skin illnesses. Still, we should use something that meets our own skin and body needs. There are claims for different oils that is made without or with little scientific data and is left upon consumer to determine the effects it has in their body.