The pink lush is a very attractive shade. Little did I know that this isn't the lipstick for me. Even though some say I'm fair, I am warm toned. Maybe that's the reason why I don't believe when they say "Ang puti mo..." since it only gets true when I am under the sunlight. But when indoors, that glowing and radiant skin ends.
This could be the manufacturing date. I really prefer lipstick that indicates their ingredients.
Price: 188php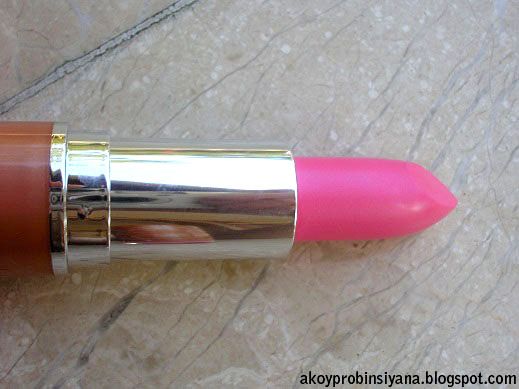 It can accentuate chapped lips and doesn't look good in dark and uneven lips. Layering it won't hide the lips underneath. There's a powdery feeling too, as if something in the formula is not melted well. It makes me want to wipe my lips.
Staying power is just 2-3 hours or can be lesser. It smells like candy or perhaps cupcake. There's a tugging issue when applying this on the lips.
Even though the swatch looks lovely, the color is not consistent with different kind of light. You can see how it settles between the cracks of my skin. It's like a pale shade of pink, however at some angle, the stick looks darker to my confusion. How I wish it does look good with my lips though. The only time I found it nice on me was when I'm wearing a puprle t-shirt.
I'm not comfortable wearing this, sometimes I just put a gloss over it.
I didn't know it has a lip balm on top. What I thought is it's meant to be a color indicator. Then I was shocked when I accidentally opened it where it rolled over the floor. Uh-oh I almost thought I broke it. :D It still didn't occur to me that it's a balm, even after I touched and swatch it.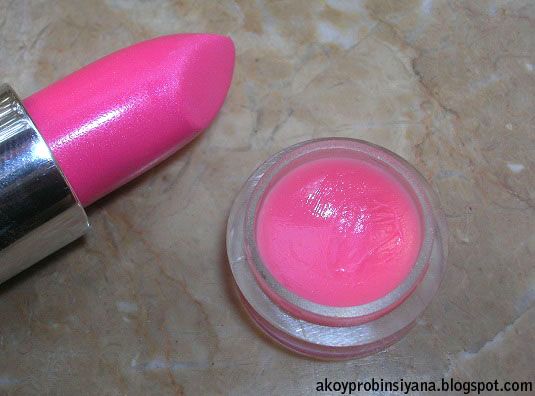 So how did I know that it's a balm? Oh so naïve of me. I just looked over the internet and found the information. And that's during the time when I am writing this post. You can't blame me, but the idea is very amazing right? A balm and a color indicator at the same time. Though the color somehow
doesn't
match. The stick is a bit shade darker.
The swatch doesn't leave any trace of the color and very soft for me to think it's a lip balm. It smell's different too, like what old lipstick used to be.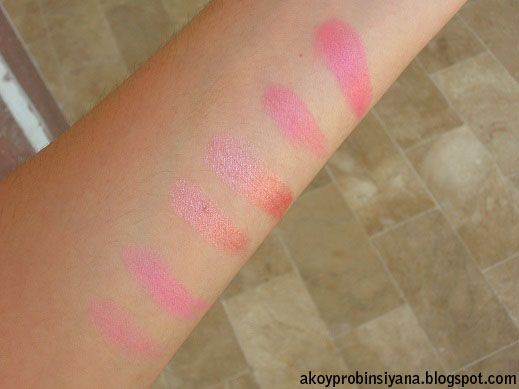 Dislikes
-I'm having a problem with this during days that I have a dry lips
-I'm having a hard time matching this with my dress
-It's not opaque, doesn't even stay long on my lips