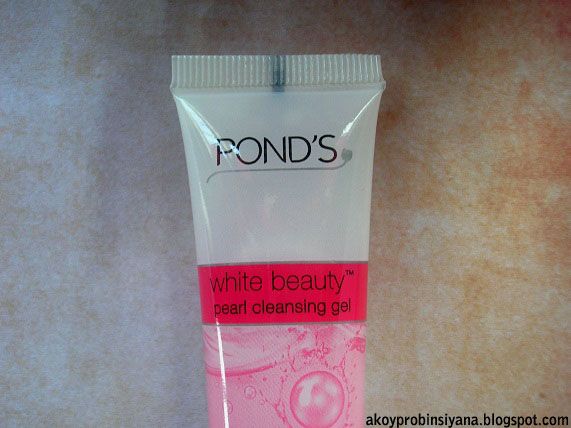 I first saw this in Puregold before its advertisement aired in television. I was contemplating about buying this but having plenty of stocks of facial wash back home refrains me from doing so. Weeks later, Sample Room have this in stock which slipped my thought. Of course, there's always Sample Room out there giving samples of newly launched beauty and skincare products from different known brands.
This gel line is Pond's new innovation that gives you wider and better options for different skin needs throughout the year. Pond's pearl cleansing gel has a very appealing and sophisticated design. They mostly pick a nice packaging for an affordable product without making it look cheap. Even the sample product is a miniature of the original tube.
Ingredients to look forward:
Oxygenated formulation
Pearl Essence
Niacinamide
Vitamin B3
Packaging
Inside the translucent pink tube is a clear white gel with a lot of attractive tiny little bubbles. The see through tube allows you to determine how much product is left. The sample has a nozzle that makes it easier to control the product released. There are times though that screwing the cap and putting it back feels like an inconvenience. I don't know if it's the same with the full size version.
Smell
It has a floral scent that reminds me mostly of the scented candles used during All Saints Day. Creepy? I don't recognize it as a rose but who knows when there's a lot of rose species that has unique scents. The scent feels quite strong but it's easy to get used to. Good thing it doesn't linger long on the skin and it becomes faint after washing.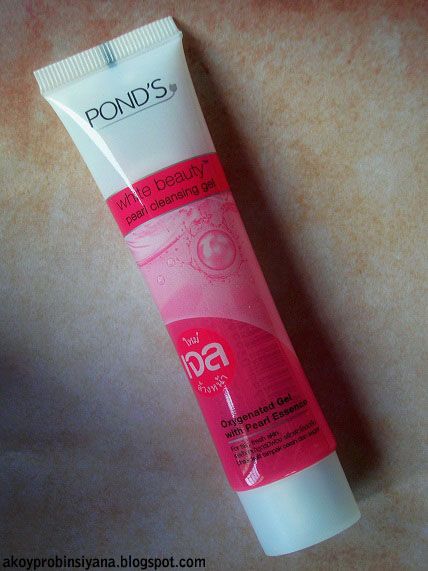 Price:
50g - P85
100g - P155
Before and After
The gel feels like a cream cleanser in the skin. Don't expect generous foam but since it has an SLS, it will for sure do its job of cleansing the face. You only need a small amount for the neck and the face. It gives a pleasurable sensation as it glides smoothly in the skin as if making those soft strokes a massage luxury for the face. No wonder it feels refreshing to use. The downside with the texture is it's hard to determine when to stop rinsing or to know if the cleanser and dirt is already rinsed.
One of the things I like in this cleanser is that it can remove
Ponds cold cream
in the face. It makes the skin clean but not the squeaky clean type. There is no tight feeling but there are few times that I still feel dry when using this alone. But there are times that I can survive even without using a moisturizer. The
Ponds Dewy Rose Gel
really compliments with this cleanser and best when paired.
Pros:
Fresh experience.
No breakouts/irritation.
Works well with my oily skin.
It's not sticky and greasy.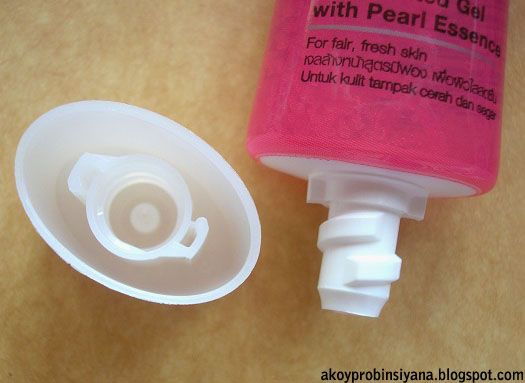 Cons:
It's another whitening product.
Due to its texture, the gel might waste a lot of water for rinsing.
I barely noticed the radiant glow but my Tita did and she wants to try this product too. On the other hand, my Mom and sister noticed that I looked reddish after being soaked under the sun on my way home even if I have an umbrella that time. They asked me if I'm using a whitening product. Later, I realized that what I'm using is actually a whitening product. I believe that this variant is more on brightening though.
This gel feels mild but for those who have a sensitive skin, better do a patch test first as this is still a whitening product.
Recommend?
Yes. I had an enjoyable experience with this product. It's better than other gel/cream that I have tried when it comes to its cleansing properties. I might like this more if it's not whitening as I'm not desperate to change my skincolor but maybe I will just stick with Pond's charcoal variant as my favorite.
Repurchase?
No. I still prefer a non-whitening product.
Rate:
4/5
Remember to use a product with SPF for this hot summer season especially if your using a whitening product!