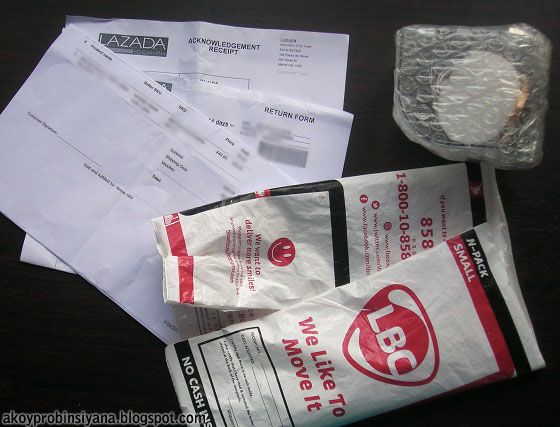 Unboxing the watch I bought.
My getup is only truly complete with a watch. But I'm still watchless now. It's hard to buy a decent cheap watch since almost no one uses watch anymore. Why buy when you have a phone anyway? Unisilver doesn't have leather. They're mostly on silicon and plastic type which I don't like. The strap of my
previous watch
is embarrassing to wear with its dark stains. All of my watch is disposable after 1-2 years due to damaged or dirty straps. Watch is not an investment to spend 2k or more for me. It doesn't last even if it's a branded one. Chances are it might not fit the kind of personality you have later on.
Choices are limited here in our province especially if you are searching for a particular design (we don't even have SM here). I rarely find white watch. Unfortunately, the divisoria-like merchandise here sells cheap products that really have a cheap look and a poor quality when it used to be quite satisfactory before. Then I remember we have local online stores now so I searched in Lazada and Zalora.
I am hesitant. It took me a month of browsing & contemplating before I decided to pick and confirm a purchase. I've already bought a gadget from Lazada before but this time I was more hesitant.

The watch arrive in a reasonable span of time. The shipping address is the address in our house but the courier delivered it at work. It was Mom who told the courier where I am. They don't have a change so you have to prepare an exact cash to pay them. The delivery boy hurriedly went out after giving the parcel without both of us inspecting its content. Not the same experience on my first purchase online with them. But it's okay since it's just a watch.

I didn't like it when I opened and saw it. The strap is far from being leather and its clock is big for my thin wrist. At first, it's looks like those cheap divisoria watch only this time its pricier. But later on, I think it's just okay if only the size fits me.


A Closer Look
The watch is encased in a plastic container and wrapped with a bubble wrap. I saw an eyebrow strand in between, like how I sometimes find hair strands in my parcels from Sample Room. The texture of strap reminds me of styro (it's not a styro though) but I can't identify the kind of material it is. It's not a fabric like in jeans but it's the kind that attracts dirt easily.

The worst part is it's really big for my wrist. I want to return it but I feel like it's only a hassle and a waste of time. What if they will also reject the reason of returning it?. What you see is not what you get. It looks too pretty/perfect in the website and quite fine with my photos here but it's still different when you see and feel the product personally.

It's normal to not expect too much in the pictures from catalogs but I didn't expect the same rules applies with online stores even if it's a popular site. The pictures taken by ordinary people selling stuffs in their facebook page/group is better since the products looks closer with how it looks in real life. Sometimes I feel like it's my own fault that I expected too much.




The uneven cut and the peeking glue residue is obvious.
The back of the strap is actually just fine.
I have to put it higher and farther from my wrist.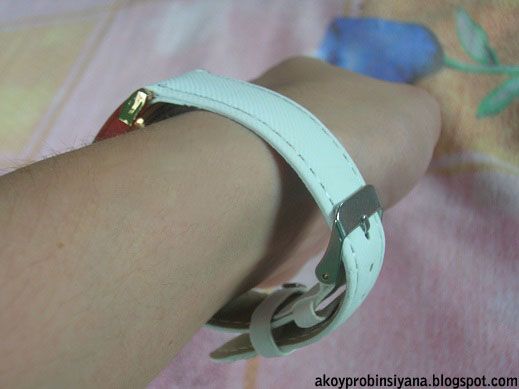 It's too loose for my wrist.
Lesson learned:
Only buy products from the brands you trust.
It's better if you have a prior idea of the kind of item you're planning to buy online like you've saw or encountered it already in real life. Experience will help you scrutinize products better.
Read reviews first.
Be particular with sizes.
I might still buy from them but maybe it will take a long time before my next purchase. This time, I will be more cautious with the kinds of products I will buy from them.