I want angel stories because I don't know much about them yet. Their stories in Bible is what I have
longed
to know back when I was young. The perfect way they look only adds up in my fascination. Some movies have a different say though. Even my sister agrees that they're not really that all good.
Angelfall is my favourite book before the "To All the Boys I Loved Before". As of now, I don't have a favourite. Just like crushes, some feelings fades with time. Still, I want to have a copy of Book 1
but not the complete set. But if it's free, why not?
Content of the story:
Raffe didn't appear quickly but that's just okay. It leaves a question of "How will the story go?" an
d that made me afraid of getting impatient as I flip the page. I didn't stop reading the book and soon I was hooked. Raffe is still a part of the story in a resourceful way even if he appeared late in the book. If Book 1 is the start of romance, this sequel is a different story that has an
inspirational
punch. It's m
ore of character's growth and love of family (more on sisterly love).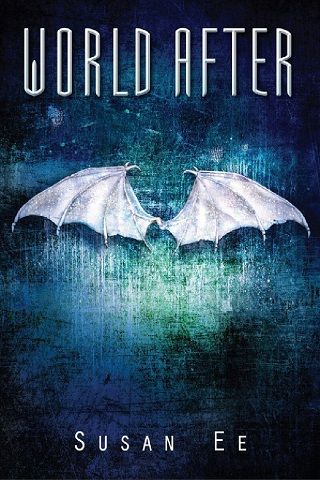 Penryn and Raffe | Their love story
The budding love is forbidden. He's not only a handsome angel but an archangel, the wrath of God but doesn't seem the wrath at all. Penryn is only 17 years old and that I believe is still young for love life. Will they end together? Impossible and hopeless, but that's one of the mysteries the readers will look forward. But if the author has a genius yet believable twist or excuse in mind, let's find out in Book 3.
Their love story is not as cheesy as book 1. It's not as absorbing or tingly to the point that it makes my heart flutter. There are some parts where their conversation made me laugh but there are parts where the humour feels forced. It's as if they were not avoiding each other before and the wall between them never existed. There's no tension and the mysterious and aloof Raffe is gone.
The Book
The name of this series is
Penryn and the End of Days
and this is the middle book,
a fast read with light and simple storyline. Sometimes I wish she could make it more intricate like inserting more surprising details, revealing related mysteries or creating a different world the readers will learn to love and gets attached to.
Other extras:
The author let a little good side show in one of the antagonist. It's just faint representation but that gave me an unstable view of him. It's cruel to slip some kindness and have no mercy of him in the end. I pitied him. Guess who?
Anyways, there's Pooky Bear to look forward in this book. It made me smile and entertained throughout the story.
Some questions:
How did their mother track Penryn and Paige when they constantly change clothes?
What did the author mean with people being incidental?
Why did Paige bite Beliel?
Are all angels warrior?
How did their Mom turn mentally ill? Or does she have some special power?
Lesson Learned:
Let me put that in a form of a question. What if your love one becomes a monster? Is your love strong enough to see the real person behind his/her ugly distortion? I didn't saw that coming and I felt guilty. I learned a lesson in this book.
I will reread the Angelfall and will make a review of it later. To greatly appreciate World After (this book), I recommend to read the Angelfall book first. This book is worth reading!
Recommend?
Yes. This is a wholesome book.
Rate:
4/5

Have you read an angel themed book in the past too?