Finally, I got my parcel I bought in Facebook. I thought I'll be scammed for I haven't received updates. I was in between of getting nervous and being calm. Besides the seller made clear she's busy, and that's something to consider.
These tiny clay bars are super expensive, for me though. Just this four blocks cost me 500php. I think it's not practical to use this if I will make huge arts. I was just curious. Once I went to national bookstore in Baguio but found none. So the choice left for me is to buy through online else I'll to travel. Yay.
I guess, the size would be around the size of pingpong ball once you make it round. Sculpey III is soft when I pinched it unlike the first China clay I bought. I even felt crestfallen for it was my first ever polymer clay.
It took 5 days to deliver since the payment was done.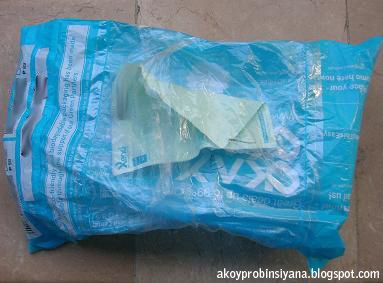 Unboxing the parcel.
Polymer Clay in bubble wrap.
Sculpey with China polymer clay (glowing in the dark)
See how small scupley is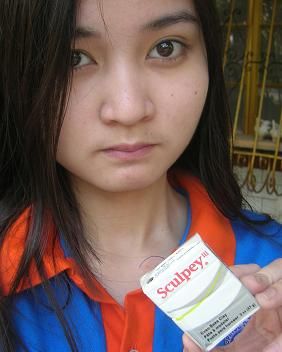 I really have to put my picture, huh?