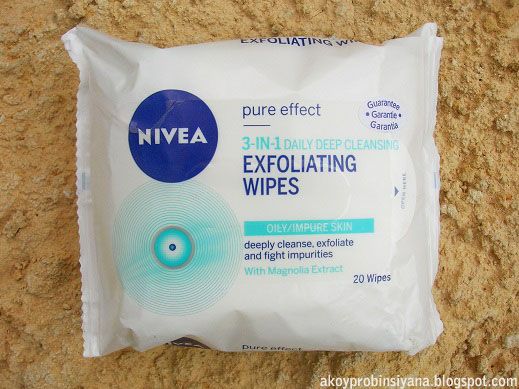 I'm curious of this wipes yet the counters of Nivea here doesn't stock it. Not sure if we have it in Puregold though. Even the hand cream is not available here. Hopefully I could hoard the other products if there's a 50% off again.
It's expensive just because it's not essential for my skincare routine. I'm just curious because it's "Nivea" and the clean-looking packaging of the wipes alone is
very
attractive. Buying this for the purpose of removing make up though is like a fork in the road where you'll pick between the laborious healthy way or the short convenient way.
The wipe is huge,
sturdy
and has long lasting moist. Maybe it doesn't have a strong alcohol. The magnolia extract is new to me.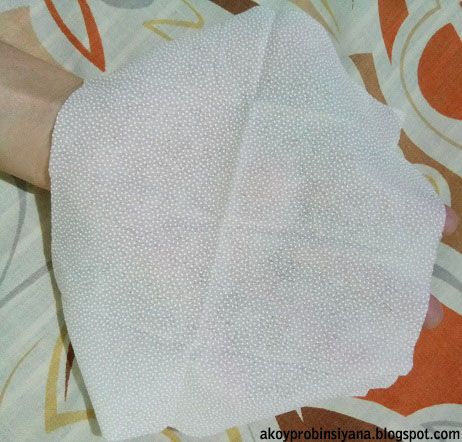 This is huge for a wet wipes
I don't put a heavy make up daily, just a loose brown powder and lipstick. It felt like there's still some dirt residue left in the face whenever I use this. I once forgot to wash my face after using this. The next day, tiny bumps appeared on areas it don't usually appear. It seems that the dirt was just smeared all over the face. So far it healed with a proper facial wash after 1 day.
Wipe and Rinse.
There are times that it's as if it helps heal the pimples as long as I rinse my face after, but there are times too that it's either:
My face doesn't like the moisture left in my face.
My face is not thoroughly cleaned with just using a wipe.
Moist provide a breeding ground for bacteria.
It's tricky to use when the humidity is high.
Not good at all for comedomes type of pimple.
Exfoliating Side
Ingredients:
Aqua, Alcohol Denat., Isopropyl Stearate, Magnolia Officinalis Bark Extract, Glyceryl Glucoside, Glycerin, VP/Hexadecene Copolymer, Sodium Hydroxide, Acrylates/C10-30 Alkyl Acrylate Crosspolymer, Phenoxyethanol, Methylisothiazolinone, Citronellol, Alpha-Isomethyl Ionone, Limonene, Parfum
Texture
Kinda rough on my first use but soon becomes tolerable. It has 2 sides; normal and exfoliating side. The latter has protruding dots that mimic the effect of scrubbing beads. The normal side is still rough and enough to exfoliate. Even an ordinary wet wipes that you rub in your face can exfoliate, so this variant is a hardcore and something I won't like to use everyday. If only the normal side is cottony soft, I might have finished the whole pack now. But it's not. Another con is, the face is left moisturized and shiny.
Would you like that in your oily skin?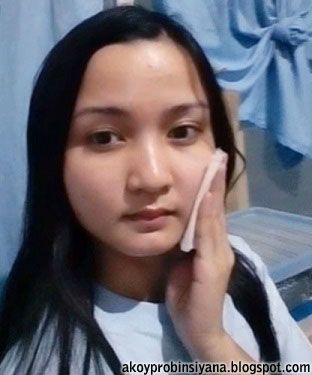 For daily usage. Gently cleanse face and neck with soft side of the wipe. Turn wipe and use the peeling side on the whole face, taking particular care on the T-zone. Avoid any contact with the eyes. No rinse-off needed. Re-seal the bag after use with the self-adhesive label to prevent drying out. For optimal results, use the whole range of NIVEA Pure Effect face care products.
Removing Make up
I'm not comfortable to use this in the eye area and won't also like to use this on the lips.
Did it say it's non toxic?
Since the wipe is quite coarse and uneven, I doubt it's ability to pick 98% of the make up. The color is removed yet the oil remains, who knows? Maybe I may like the other variant of their wipes better. I really wish that the normal side of this exfoliating wipes is heavenly soft so I could really say it's a perfect multitasking wipes.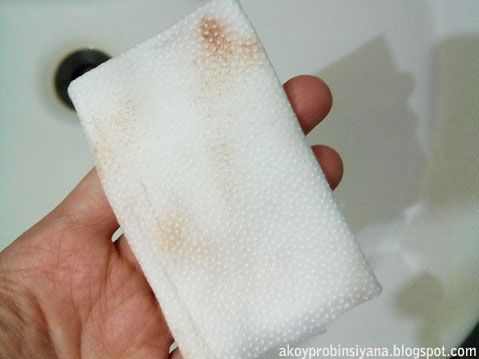 Sometimes, I don't really have something to remove.
What I want is just a few gentle swipe that can already remove the make up. And also, this is not the kind of exfoliation that I prefer. This is for people who badly needs exfoliation and end at the same time needs a quick way to remove a part of their make up. Maybe in case there's a shortage of water too. But hey, don't abuse the product!
Rate: 3/5
Can you think of a scenario where this kind of wipes becomes a necessity?