I've experienced cracked skin during the transition phase of using gloves. Doing the laundry caused the thinning of skin in my hands since the biometrics cannot recognize my fingerprint too. My thumb
cracked
and
bleed
as the skin thickened. I guess it's not yet used with the discontinued exfoliation that happens in washing clothes with bare hands. This where hand salve is greatly appreciated.
The state of our hands reveals our age. A youthful looking hands doesn't show signs of thin skin instead it looks softer with the fats underneath. It is important to avoid stripping the natural oils of the skin in our hands. That's why we need to slather with lotion or cream whenever we exposed our hands with harsh chemicals that cause dryness. Our hands, especially the back area, also needs protection against the sun.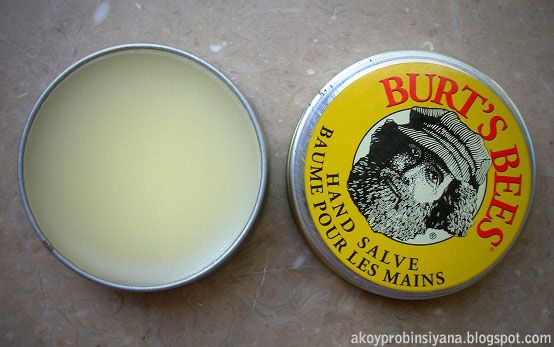 This balm did surprise me just like all the Burt's Bees product that I've got from Sample Room. It works extraordinarily and is very unique. It's just that I'm not that fond of this compared to the other products of Burt's Bees I've tried previously.
It has a strong herbal scent. It's quite embarrassing sometimes that the scent might offend my companions. The first in the list of ingredient is olive oil but the scent is overpowered by rosemary. Sometimes it also smells like guava leaves. What I really don't like is its gas like smell.
This works just fine in our humid weather
if applied thinly
. It's not messy and heavy. If you will use this like a lotion and take a large amount, perhaps it will only last for 1 week. There is a purpose in the size of the tin and the consistency of the balm. It is designed like a lot of product shouldn't be taken away instantly else a it's a common complaint that it doesn't last long.
I am amazed of its consistency. It's like a hardened baby oil while my fingers glides smoothly with it inside the tin can. The warmth of my finger melts the top layer of this ointment which will be the thin amount that will be spread in the palm and the back of the hand later.
It's not very moisturizing and doesn't look like it's for everyday use. It's like the product purpose is not mainly for that. Money is wasted when we cannot fully reap the benefits or just merely not knowing it. This balm mostly sit on top like a dry ointment.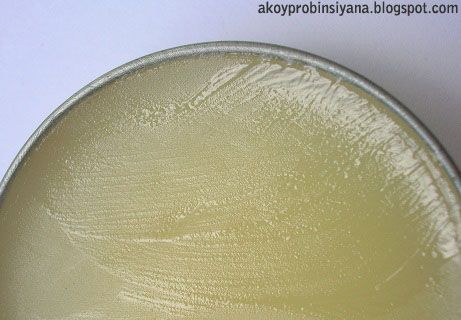 This will do for flaky kind of dry skin but not for heavily dry hands (unless you want to scoop all the product and apply it). Sometimes the problem is internal and will be solved by drinking a lot of water and the likes. Perhaps this will help with problematic skin other than dryness since the ingredients seems medicinal.
I still appreciate this for after-laundry use. I would prefer this than runny lotions as it seems healthier and better for tired hands.
Iwas pasma.
This is seldom used. I still look for other products for real hydration such as baby oil. (I don't have any hand lotion yet).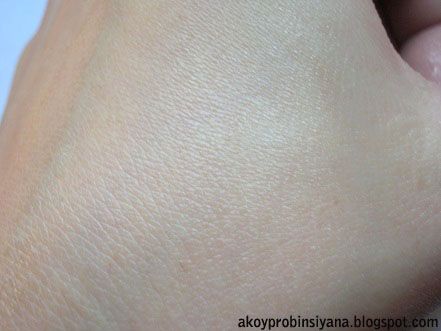 I like the tin can because it is small and looks cute with other Burt's Bees in tin can that I have. It's hard to open though. You need to be careful not to accidentally let this thing fly. Sometimes, due to the effort of pulling the cover, it bumps back in the cream and it's a mess.
Pros:
Travel friendly
Natural ingredients
It doesn't encourage sweating
A balm I would be confident to use with tired hands
Not messy and greasy (controllable)
Cons:
Expensive
Ingredients not written in the sample product.
The smell is not great
Very time consuming to apply.
Looks like the tin is prone to rusting.
Recommend?
Maybe
Repurchase?
No
Rate:
3.75/5
What do you use when you have cracked and bleeding skin? Have you tried this? or just used petroleum jelly?