This is available in Mercury Drugstore but not sure if it will be restocked. You can also find this online in Lazada and Zalora. It's either MD is introducing a new variety of products sometimes or they believe a product does sell. Trying it will end the curiousity.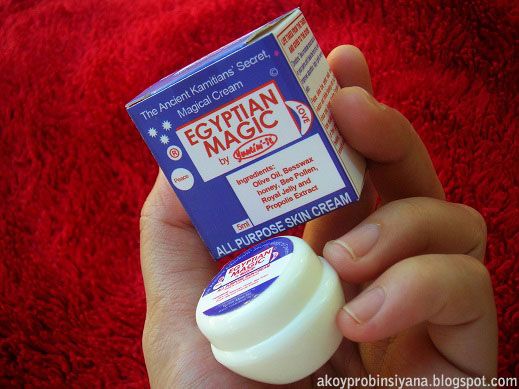 Paying for a product that costs too much yet has common ingredients is not that practical. The organic content is good but I'd better find a dupe for this. It's like I closed my eyes when I paid this! Hopefully there is really something magical in this multipurpose cream.
It's a question why despite its being an all purpose cream, its possible uses is not indicated in the box. It also doesn't have a supplementary leaflet.
Opening the box was another surprise. The jar is almost half smaller than its box. Once you start to consume it, you'll realize that the shape of the jar is just a design that in truth allows a smaller space. It's kinda deceiving. The jar is cute, elegant and sturdy though.
Ingredients:
Olive Oil, Beeswax honey, Bee Pollen, Royal Jelly and Propolis Extract
Petroleum jelly and Egyptian Magic may look similar at first but the latter is not that clear. Egyptian Magic is also a much healthier choice as it's a blending of different ingredient with different great benefits. This is perfect to quench the thirst of a dry skin. Part of this light cream is absorbed by the skin while the excess will just sit on top.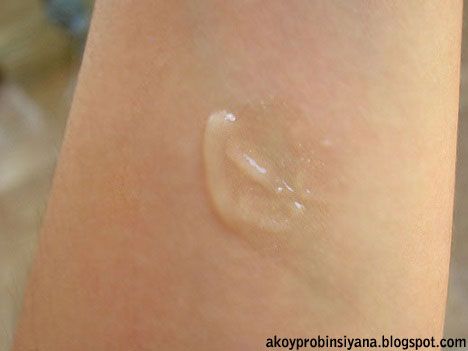 A jar only lasted me 1 and half week of use. I only used it in dark areas brought by friction, bites, and small bruises once a day. The initial plan was to use it in stretch marks but the size is not enough to give a significant result.
My verdict?
It doesn't work wonders with insect bites. It didn't lighten and help in rapid healing of bruises. But, it moisturizes the dark areas well. It's too early to judge if it can truly lighten dark areas.
Cons:
Expensive.
Not sure if it has preservatives.
Not sure how long this organic product will last once opened.
Repurchase?
Maybe. For eye cream.
Recommend?
Maybe
Rate:
4/5. Not perfect because of the price and not getting the best of it due to its small size.