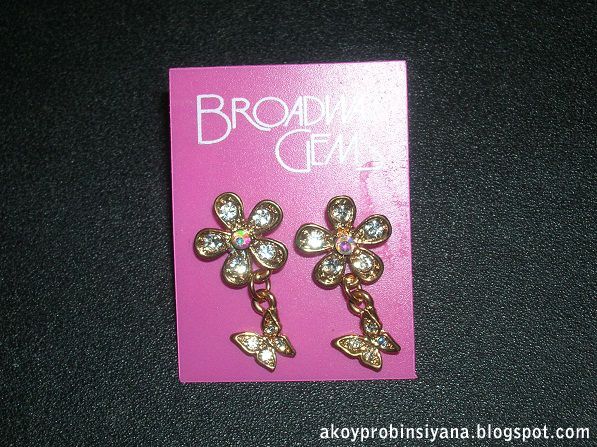 Maybe I'll get back in my early teenager's habit of collecting and using earrings. Besides, that's the only luxury I can manage to have next to watch. This time though, I'll buy something that has a knack to sprout a soft spot in my heart. Perhaps something that reminds me of something or just love at first sight.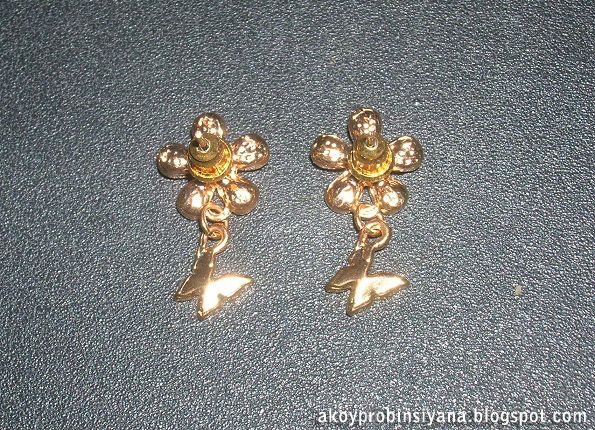 This is the first ever earring that I bought where I really paid attention with details. Many people have this mistake of buying something that only looks pleasant with their eyes. Then what's the purpose of silversmiths creating tiny details if we will just take those for granted?
I was avoiding dangling earrings and I haven't expected I'll find one that I would like to have. Butterfly and flowers doesn't have meanings to me until it came that I realize what it can convey. Flower is a friendship offered by a lover and the butterfly is the soul that sometimes guides us. It's a soul that visited us in our dreams. It is us.
I found this in Broadway Gems and mind you, one by one I scrutinize those different earrings and let my heart choose. You know that it's overpriced cheap earrings but looks decent enough. I just hope I don't lose the lock again
This pair looks good in the presence of light especially in fluorescent lights. Maybe if this was a real silver or gold, I would still by this no matter what.
Next, I want to have a black earring and a silver one… Maybe I'll buy a teardrop pearl someday. I just have to warn you that it's really a big bad luck giving someone a teardrop pearl.