I really thought I've already made an entry about this cuticle coat but when I search around this blog, it seems that I need to accept it was just an imagination.
Hair serum is essential in taming my unruly hair. This is actually a mainstay in my stash. I always bring this wherever I go. I only feel confident not to bring this if my hair is straightened. Serum really doesn't have a huge effect in my hair but doing nothing feels much worse. If only hair straightening is inexpensive and healthy for our scalp. Using the right shampoo still helps most of the time.
I'm not actually using hair serum everyday, but this product is a necessity. It's important for instant grooming and giving the hair a lovely shine. I heavily rely on this for a boost of confidence and for a presentable look.
Since I run out of serum, I bought this with the hope it will give a promising result. I'm also using the hot oil of Black Beauty that I always repurchase.
For Fuller and Thicker Hair
Protective Health Shield Serum
For Extra Shine and UV Protection
Packaging
The product's cover visually appealing. If you checked over the internet, it is the improved version of the packaging. However, it's
heavier
and does accentuate the curls of the hair. (Not sure if this is good for straight hair). The oil seems to
penetrate
hair unlike the light Vitress that focuses more in making the hair glossy. Reapplication can make the hair looks
greasy
and make the strands stick with each other like what you expect with typical oil.
The big bottle is inexpensive. It already has a pump compared with other brand of the same price.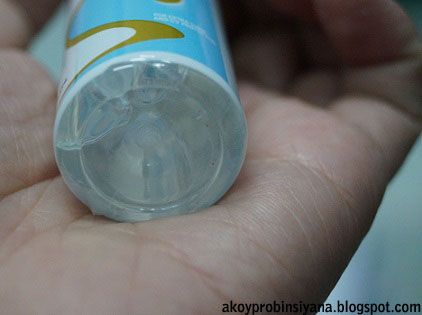 Here you will see that the serum is not pure white.
There are times that the cap detaches from the bottle and the pump mostly becomes messy with oil. The oil seems able to find it's way out and needed to be wiped with tissue to make it look cleaner.
My hair is very sensitive. I'm still searching for a product that will tame it for a longer period of time. The humidity, the kind of shampoo I use and the effect of perspiration in the hair are just some of my problem.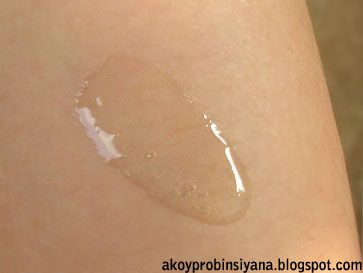 Texture | Smell
It smells like a syrup for kids and it's more heavier and concentrated than Vitress. The liquid is also not clear white. It has more ingredients compared to Vitress.

Frequency
I only use a half or one pump of this serum. It reduced my reapplication habit that can be due to "there's no more reason for me to do it anyway" or "to avoid greasiness". Using it near the roots is a no-no.
Cons:
It's bulky

There's a chance that dirt can stick in the hair especially in air polluted highways and dusty places.

Too much product applied can make the hair stick with each other. (Clumpy)
Pros:
It's possibly healthier than other products with synthetic ingredients.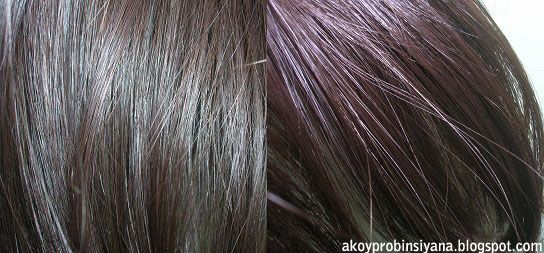 Recommend? Maybe. It's just fine to use this in air-conditioner room and in places with cold weather. But in normal days? No.

Rate: 3.75/5

Repurchase? No. I'll buy Vitress instead. I can always reapply without overdoing the look of the hair.