I was about to make a review of this hair treatment last week it's just that well, I've already given a hint of what I 've went through during those days.
I received this hair treatment from Old Wives Tail. They let me pick what specific product I would like to review so I chose the Argan oil since it's almost everywhere and I was just starting to get acquainted of it back then. I should have asked them to personally recommend a specific mask that is best for my normal hair though.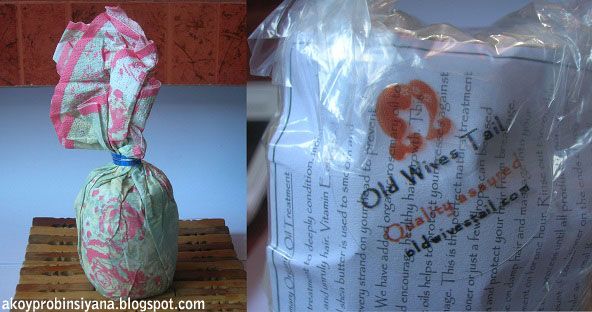 My hair hasn't undergone any chemical straightening for a year now and that means it's in its natural state but is very hard to tame with weather change. It's moody and I'm yet to find a serum that works with virgin hair. Can you recommend some?
It does smell a hint of Vicks vaporub and perhaps cinnamon. Some people might find themselves uncomfortable of its smell. But hey, that's just being pure and organic. I can somehow tolerate it and I'm still using it. It would be nice though if they could mask the smell with other nice smelling organic product since the scent is a huge factor that attracts and gives the consumer a nice experience.
Certified Organic Ingredients Only
Sulfate Free
Paraben Free
Gluten Free
Vegetarian & Vegan
No Animal Testing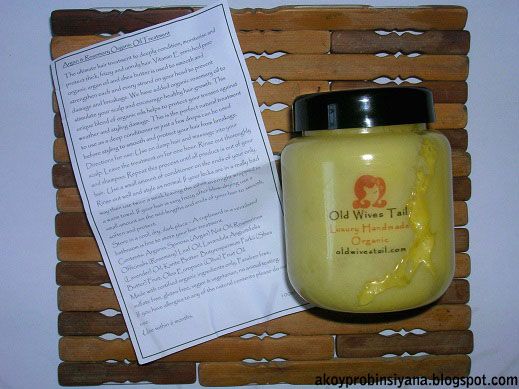 Rosemary
That champor scent came from Rosemary. It's actually great for mental health. When applied in the scalp, it encourages blood circulation and is used as a treatment for dandruff and hair fall. I'm starting to believe in the power of organic products for less hair fall as it works with the organic shampoo I have tried that has Rosemary in it too:
Absynthe shampoo
.
Personal Hair Experience
It made my hair blacker and accentuates the curl of my hair. It has a lovely shine without the greasiness. Since I use my shampoo generously, it didn't make my hair thick and heavy. But if you want that kind of effect, perhaps you could control the amount of shampoo you use.
This is more decent than my personal experiments where I tried making a homemade mask. I may have a shiny black hair with my DIY but I also smelled strongly of mayonnaise.
Frequency of Use
With my current hair length, I only use 1 and half teaspoon of this treatment. I leave it for 1 hour as instructed and used it twice a week. I still use a separate conditioner to make sure of really having a tamed hair. I mostly used it at night during weekdays and any time of the day on weekends. It's hassle free that way.
One of the issues I have with using oils in my hair is the quantity and the kind of shampoo to wash it away since there's a lot of shampoo to choose from. There's some that already conditions the hair, some meant for scalp care while some leaves the hair a squeaky clean feel (which still needs moisturizing after). I would love to know which one is recommended and if the oil treatment needs to be totally removed.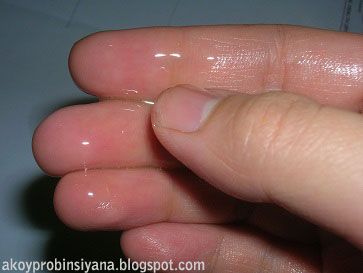 The oil melts in the hands.
They also have other masks with different ingredients so you can try the one that your hair needs the most.
NO ANIMAL TESTING
I only learned what the label "No Animal Testing" truly means when I got acquainted in their site:
http://www.oldwivestail.com
. Prior to that, I foolishly believed that a product didn't went a thorough testing since it was not tested in animals and the buyer is solely responsible for any negative effects of the product.
I know the importance of a well tested drugs and products but when it comes to brutal treatment with animals, I am very against of it. However, it is inevitable not to take advantage of them in some way as they're still part of the natural chain for survival, but I believe that they needed to be respected and somehow should receive something in return to their losses.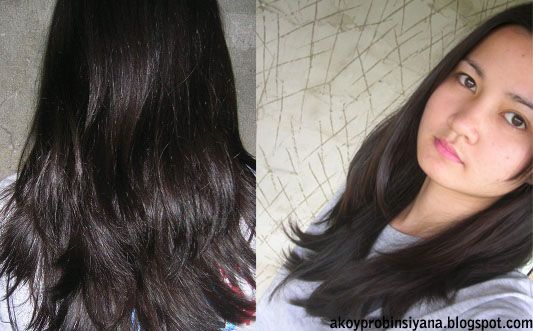 With flash and natural light.
Overall Experience
Recommend?
This works like a typical handmade oil treatment. To fully appreciate the product, research is needed to fully learn the potential of the main ingredients. Some ingredients have been a part of the history and that only means it's also proven to work. If you are really in need of that specific ingredients and a ready made treatment, that's the only time I could recommend this. If you support their cause too, you can buy their products.
I prefer a shampoo that caters hairloss more than an oil treatment. I am interested in their Coco Loco Organic Coconut Oil Hair Mask though.