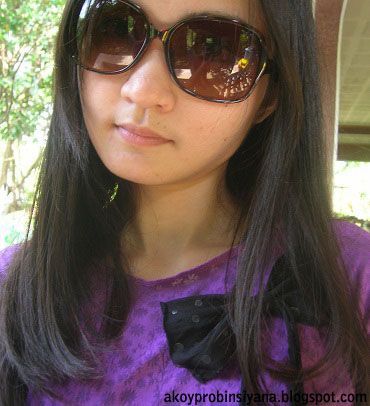 I'm not actually fond of shades since I believed it will never look good on me. Relatives were generous enough to give each of us this kind of pasalubong back when we were younger. After few use, it will then be kept in the closet and left unattended for the next years.


However, it's useful during times you need to hide the trace of heavy tears from last night or in case you are infected with sore eyes. Finding the perfect pair for is always a wise choice so you can comfortably wear and well prepared on the onset of such events.


Mom always use a pair of shades. For her, it makes the eye comfortable from bright sunlight. It helps avoid head aches and nastiest migraine. It eases the mood and lessens irritation from too much brightness exposure.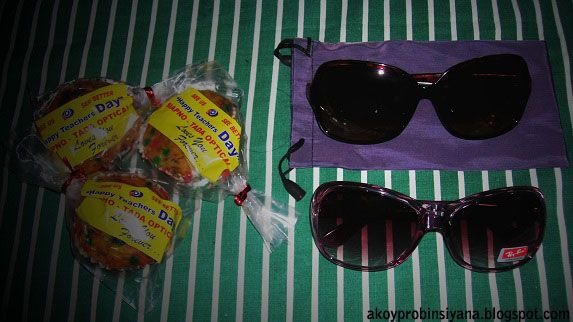 For me, wearing shades is something you should carry well; it should suit your personality or your getup for the day. You should at least confident of yourself wearing that. It's like finding the right lipstick or right jeans because not every shapes and design will fit. Unless you have an average face shape where most of the product released looks great on you. But what if you have a square shaped face? Or a prominent cheek and so on.
Mom and I were strolling in the mall when we came across a display of sun glasses or let's say shades. I just complimented her about her nice eye glasses that have a yellow frame color at the bottom. So we ended up trying a lot from the display and eventually purchasing it.
The one I got is a gradient shade with rounded angular frames. The sales lady said it looks good on me even if I find it too big for me. What a beautiful dragon fly! It's hard to find what shape looks best on me for I am not sure of what face shape I have. Is it round or square?
More selfies...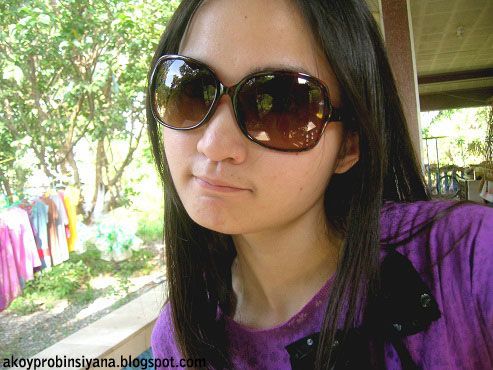 Are you using shades too? If yes, what design do you prefer?