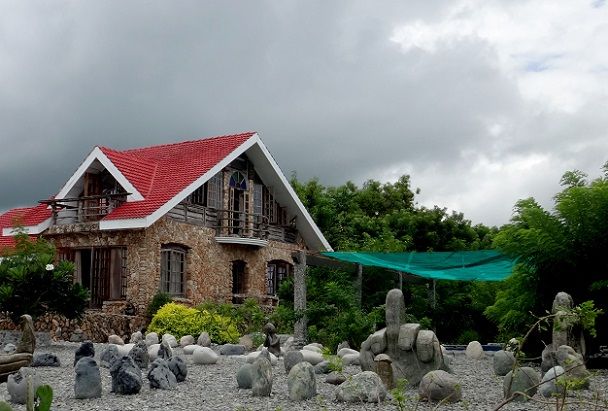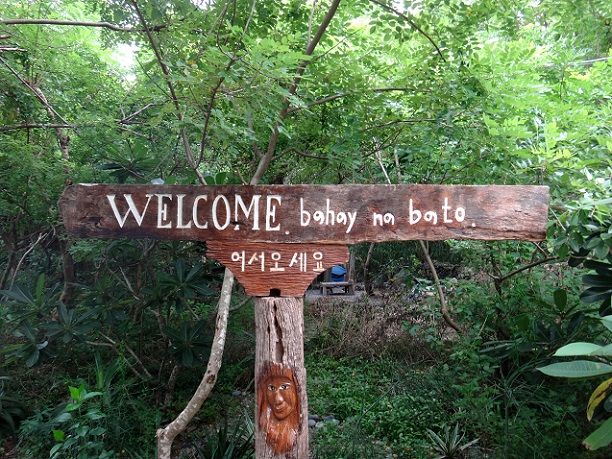 Bahay na Bato, found in the province of La Union ,is
not
the typical historical house known for stone foundations and wooden second floor rather it's like a rest house with lots of stone sculptures in different sizes. There's also a tiny swimming pool where kids can dip in and have fun. Stones in the pathways has flower carvings and there's another pathway where wood carvings with faces are displayed.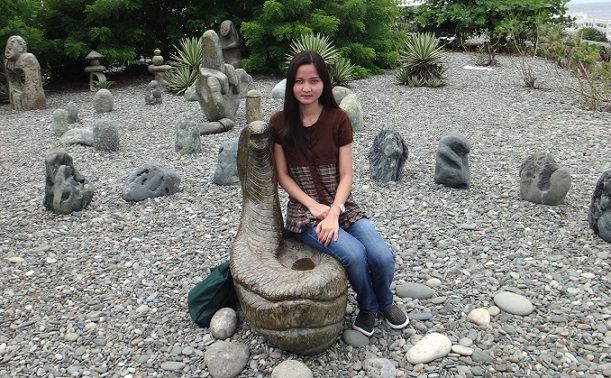 Luna is known for its rich supply of pebbles in assorted shapes, texture, colors and sizes. Because of these naturally brought pebbles from the sea, manual stone picking became a source of living for some residents. These stones are shipped in different places including places outside the country. These are then used for landscaping and other decorative purposes.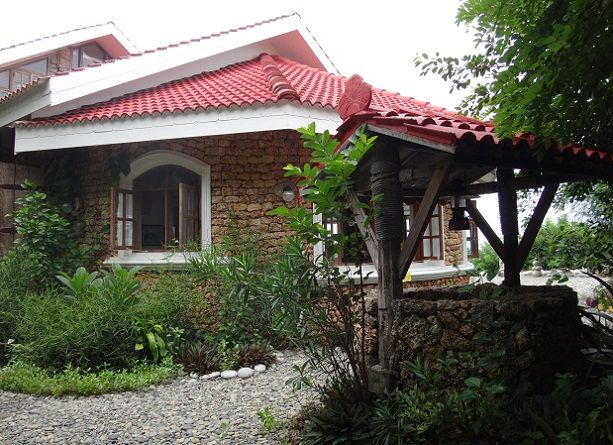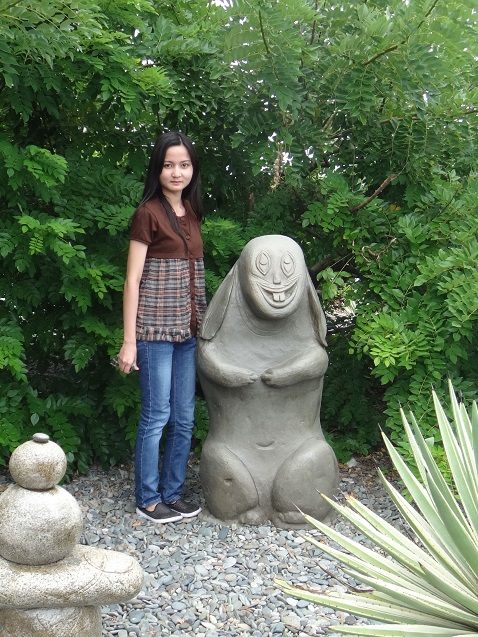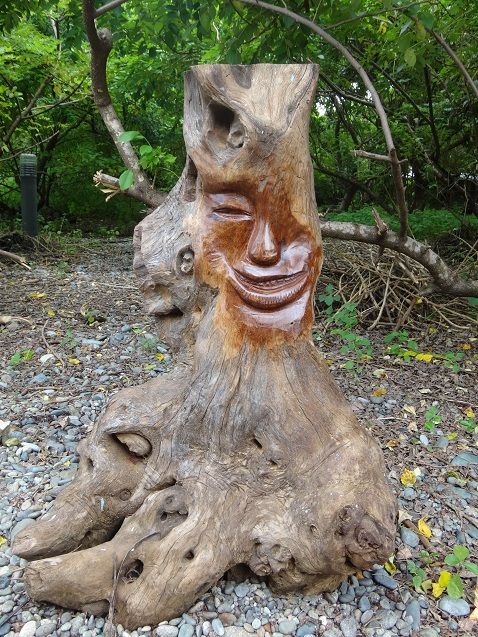 I know I look ugly, but this is all the picture I have and I don't have the luxury of time to pose and find my best angle with only a borrowed camera. This picture doesn't justify the overall details the house has. Due to the limited time, we might have missed some other interesting story about the house.
Bahay na Bato is located in Nalvo Norte, Luna, La Union, a place in Northern Luzon. Entrance Fee costs P10.00 only.
(to follow...)