I bought this with
Loreal Anti-Freeze Conditioner
thinking it was a conditioner too. To my surprise, it was a shampoo. Oh well I didn't look at the bottle properly. It's a bit confusing since Syoss bottle (for conditioner and shampoo) is the same, the only difference is the color. Maybe if the label is given a strong emphasis, like a huge letter or red font color, there's a strong possibility that it will catch my attention.
I've used
Tresseme
even before it has been advertised in the television since my aunt from other country used to send us different products.
Syoss
looks the same with the concept of bottle container and color coding and most of all the keratin stuff. I took a bottle to try if it works the same. I picked the wrong variant though…
So what is Keratin?
Keratin doesn't cause the hair to become straight but refreshes (give a hydrated look) and gives it a shine and tame it from slight frizziness. A keratin conditioner will help
restore
your hair from chemical abuse and heat damages by
binding
the
proteins
in the hair. But totally heal it? Can you heal what's already dead? (Dead skin cells)
In using shampoo, I usually put it in a
tabo
and lather it with water because it is unadvisable to put shampoo directly in our hair. It should be applied evenly to properly cleanse and distribute the nutrients in the hair strands.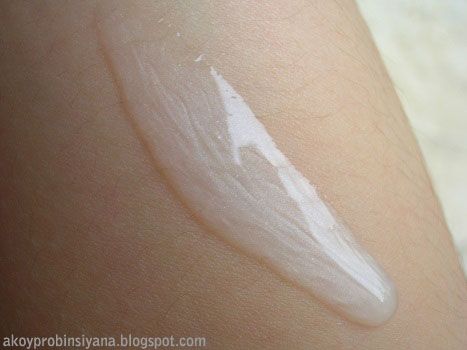 Smell/Texture/Packaging
It has a light consistency and semi-white color with very tiny sparkly particles (silky-like). The kind of plastic used in the bottle is partly flexible. The print fades easily and the
cover
doesn't fit well. It doesn't lock easily and it doesn't close on first try. It has an
awful
smell that will make you think of spoiled and expired shampoo. Leading drugstore should also make their stocks free from dust. They stay in air conditioned room yet some of their products are still dusty and spoiled.
Product Experience
Most of the time, the Syoss shampoo gives me a nice tamed hair but it doesn't mean that I totally get rid of bad hair days. It works well if paired with hair cuticle serum such as Vitress. The
Dove intense repair conditioner
used in this review only compliment with each other if the
shampoo
is used daily.
If the conditioner is used alone, the hair turns frizzy and can get worse if the humidity is high.
Rate:
3/5. I would like to give it a 2.5/5 rate because of the bad smell and the hard to cover bottle, however it still makes my hair tame a bit so I made a little adjustment.
Repurchase?
No. I purchase this to try only.
Recommend?
Take the risk.
Now that I know what keratin is, I guess I need more of protein products than moisturizers that only coats the hair.