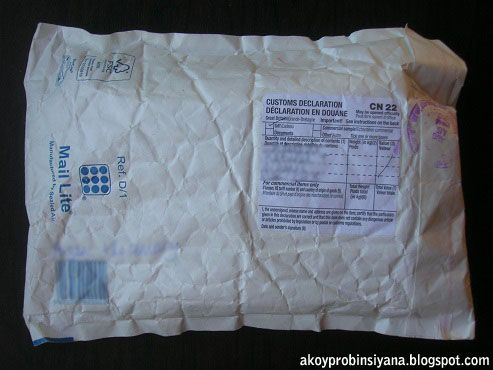 If you browse over the internet, you'll find a lot of horror and heartbreaking stories of lost packages sent by love ones abroad. With little knowledge about how the post office really works, it gets itself vulnerable from lack of trust of the public. On the positive side, it is possible that those complaints are incomplete, not udpated and made by unknown individuals. But somehow this indirectly warns us to be wary and alert in our transactions.
This is a detailed personal story of how I claim my parcel.
After the unsuccessful
first follow up of parcel in the post office
, I decided to pay a last visit. It was
August 1
when I was informed about the possibility of receiving an item from a sender. Days passed after the first visit in the post office but I still haven't received any notice of claim from the postman.
September 24
when the second follow up happened. I came at
lunch break
regretting the hassle of going there. I went straight to the same window and asked if there's a parcel that was sent to me even without a claiming stub. The front liner asked my name and I told her right away. She confidently said none. I asked her where else a padala will arrive and she said in private companies. I told her the country of origin then she asked me what kind of parcel I am expecting to receive. I kept the conversation longer until she was forced to entertain me despite her uncomfortable facial expression. And that's it, I walked away after and stood on the doorway while giving myself time to absorb everything. Perhaps the parcel will really never come or was really lost...
Suddenly, there was a shout. I was called and my name was asked. I wrote it in a piece of paper and she looked at the parcels from a the closed screen storage. After a long pause, she found my parcel. She wrote the details in the logbook and let me sign it after. She gave me a receipt and I paid it for
P100
. I asked her about how long a parcel will be delivered and she only said it varies and there was a typhoon and dismissed me after.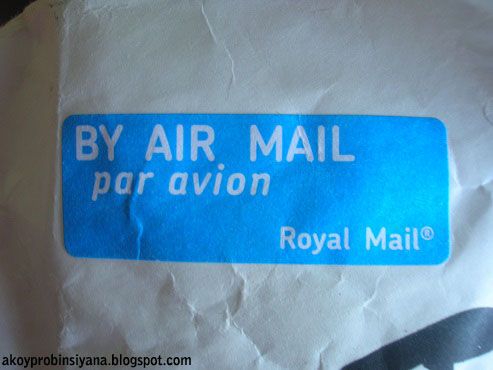 Merely looking, you'll feel the oldness of the place as if it doesn't belong in the present. Perhaps progress is slow and only little changes occurred. The place is still reminiscent of time where snail mail is the main medium of communication. They should have at least a logbook and a stand by guard. The place needs interior designing too.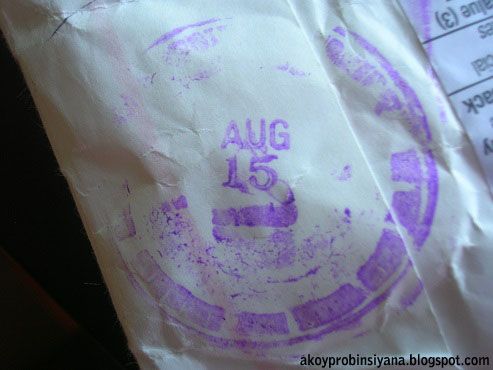 Not sure if this is the stamp made when the parcel finally arrived. From August 15 to September 24 is such a long duration of time.
They didn't ask for a valid I.D. I didn't know what I paid for and why it's
P100
instead of
P40
. It's better to send a traceable parcel. The system needs improvements (where else does tax goes?). Employee needs some customer service training and to exercise fast service.
How about you? What would you feel if they say they don't have the thing you need then later you'll find out it's really there?