Whenever I want something, I tend to go an extra mile to achieve it. But with this kind of mindset, why is that I am still here? The discovery of life changing ideas is not always easy, sometimes we have to search it with great effort. Making our own trail is better than mimicking others. You can choose to mind your own business and be unique or be under the shadow of someone ahead of you. Which is better?
White shoes are hard to find and they're also my daily standard shoes. I really have to wait and go to different stores to find the right design. Aside from being picky, I don't want to exceed P800 if there's a cheaper alternative. Why invest for a very expensive one if it won't look presentable (as it will worn) for the next following years? A lifespan of 6 months is okay. White flat shoes looks very neat if you can maintain its brand new look.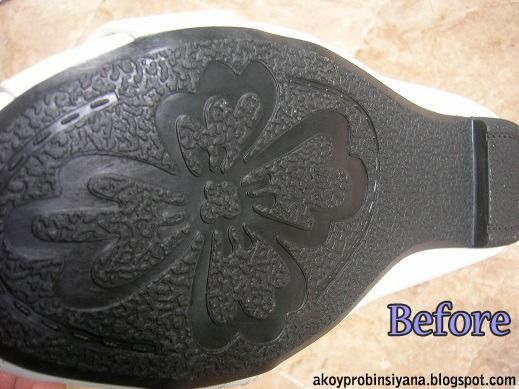 The design of this pair of shoes is too plain, but once worn it looks very presentable. I bought this since it's the only white available. The sole is made of plastic and makes the stepping noisy. I miss this noisy flaw in a hurry to disengage from the uncomfortable attention of the sales lady.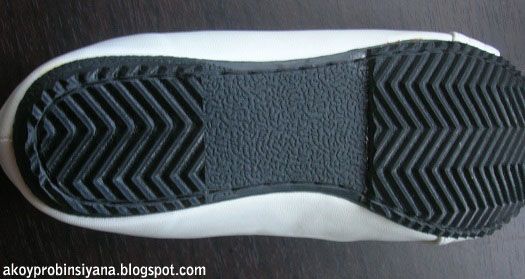 To remedy this, you can go to a small stall or a much expensive repair shop which uses machine. Manual repair costs around P120/P150 and can be higher for bigger and harder shoes while the machine repair costs around P260-300+ for the rubber materials alone.You can choose to replace the whole plastic sole or just add a rubber underneath which is cheaper.
The man I went to asked an advanced payment and gave me an informal receipt. You can choose to wait for it or pick it later. He is also friendlier and offered a cheaper fee for P120.
The newly hand-stitch shoes now sounds as if I am wearing boots. It's heavier though I'm positive it's something you can get used to. You can choose what color of thread they'll use. The thread is well sewn for a manual made. So far, the shoe does hurt the back of my feet and the smallest toe. Perhaps it's really that bad even before it was repaired.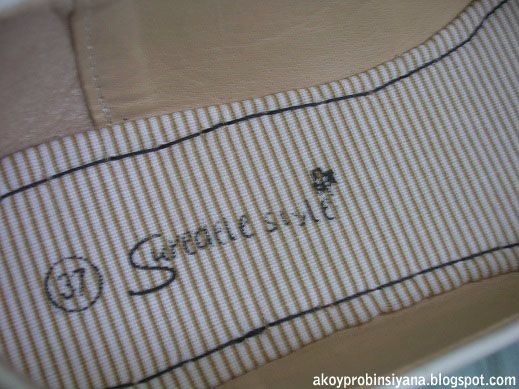 Picking Shoes
No for cotton fabrics and extra designs that will make it difficult to clean.
Try in front of the mirror, some shoes doesn't really look good once worn.
There are some shoe stores (even in malls) where the shoe parts are glued in a substandard way. There's even some rugby peeking.
A shoe should act like a seamless part of your body.
Lesson Learned:
The size displayed means the current size available. If it isn't size 7, it means the available size is already lower or higher. BUT, always ask the salesman if there's still size 7 left, they might still have some stock or they've restocked it.