This is just my second VIP experience and it seems that I didn't hoarded that much. I'm almost done with the first month. I ignore some products thrice hoping to have a better deal. Last time, it was all lipstick and lotions and I am not into anti-aging products. I am hesitant to avail a single product as I want to save shipping fee. I wish I was able to get some sample of Happy Skin Shut Up & Kiss Me Moisturizing Lippie.
Other Expenses/Changes
From P130.00 shipping fee, the price increased and its already P140.00.
I also paid P20.00 for the transaction fee in Gcash. I was asked about the area of the receiver and I was clueless, I can't remember finding those details in the payment instruction of Sample Room. I thought they're not going to accept my from and I wouldn't be able to pay. I felt the awkwardness and the forming annoyance of the attendant. In the end, she just ignored it and personally gave me the address. What a hassle when you do things over the counter! Good thing I don't have to pay another for fare.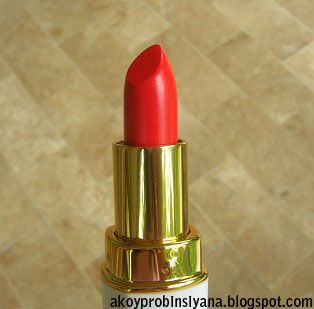 Colour Collection Lip Perfection Lipstick in Amore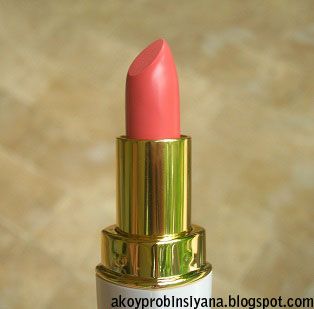 Colour Collection Lip Perfection Lipstick in Crema
Sample Room Hauls
Digestics Probiotic Food Supplement Review
ConstipAid ® is a specially developed dual-action formula that combines probiotic powder and dietary fiber, which work together to:
- Improve digestion
- Help enhance natural resistance to intestinal infections
Colour Collection Lip Perfection Lipstick (Amore and Crema)
See visibly fuller, younger-looking lips! A deeply moisturizing and age-defying lip color that naturally conditions and protects dry lips.
Formulated with Argan Oil, the "miracle oil" from Morocco that holds the secret to beautiful, youthful skin.
Benefits of Argan Oil
- Makes lips feel soft, supple and smooth
- Helps smoothen the temperance of fine lines
- Leaver your lipst lush and hydrated
Product Impression
I wish I took all the available shades and just give the excess to Mom. I chose Crema hoping that it's a different shade than my typical lipstick but it seems that I'm picking the same shade everytime. Amore is red with an orange tone. I don't use red matte lipstick, I just wanted to try it and that's what you do with samples right?
I don't have problems with constipation unless I don't eat breakfast or I just drink milo/coffee alone with empty stomach. Hilab is common for others, but sometimes it's just a matter of discipline. Problem only occurs if the there is a contamination of food from pesky flies.