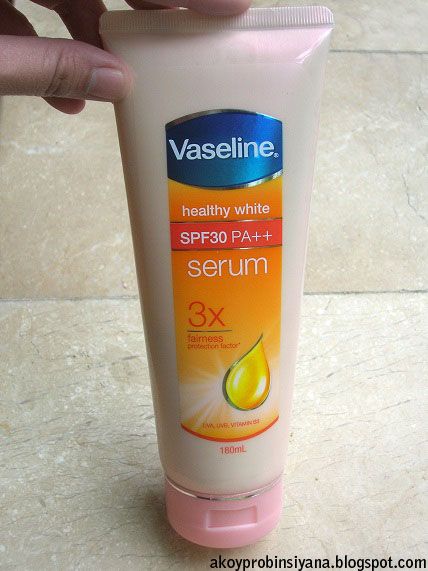 What is Serum?
Serum
is a skin care product that is more concentrated with active ingredients and is water-based. It's typically clear, light and easily absorb by the skin. It's not as moisturizing as a cream and lotion that has oil or both water and oil.
It is good for oily skin because it doesn't have too much moisturizing and thickening agent but still has the ingredients that our skin need. A tiny pea size of it penetrates the skin. Serum products typically have a small opening to allow pouring a lesser amount.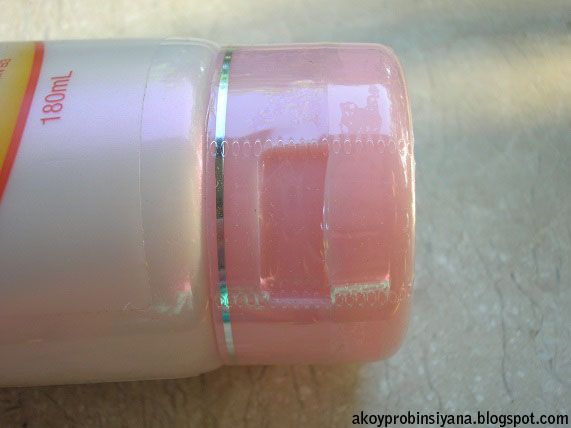 Packaging
Having a large sample would surely give a smile on a face but the size of this tube is strange. The bottle of my last body wash is smaller when it's 200ml and this one is larger and only 180ml. I like the idea that the cap is sealed. Good thing that the font is easy for my eyes to read. The sticker on the back of the tube is intriguing.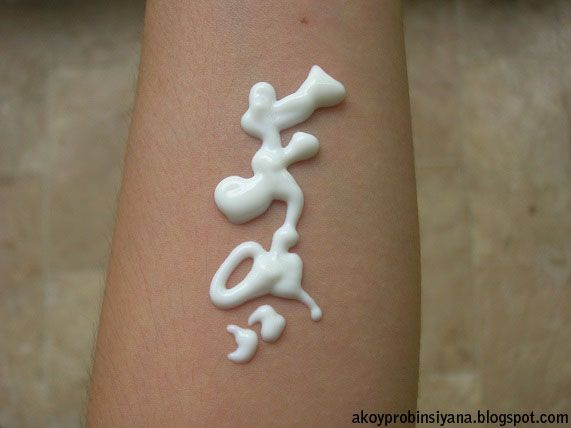 Texture/Smell
Smells the same as the other pink healthy white Vaseline products. I am already immune to the smell so I cannot really say if it has a milder scent though I'm pretty sure it last all day long. I sometimes feel it smells like sour. Since it's a serum, a small amount means you're already covered. It is light and easily absorbed so I really still find my skin a bit dry after. You can use another moisturizer on top of it if you want to. I would prefer to use this during a walkathon and at beaches.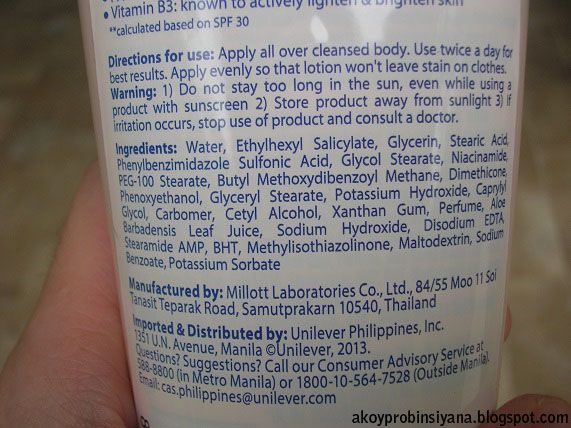 Review and Impression
I still miss using
Instant Fair Lotion
that I didn't really appreciate this until I searched what serum is. I am skeptical as always until one day it proved its worth. The procession during the burial needs a walk under the sun, and I was surprised how it can protect you skin from instant sunburn. I don't believe such things before, and then I saw my brother's pinkish/reddish arms while my color is still the same. At the end of the day, I still turned a bit dark but my brother was far too dark compared to me, 3 times darker.
I didn't find this phrase on the Vaseline tube "whitens 3x more than regular whitening lotion" but somehow it caused me confusion for I didn't notice any whitening of the skin. Instead, it protected my skin from the sun better than having no lotion at all. It may not whiten my skin (which I believe is not really the main goal of this lotion) but it prevented my skin from burning too much.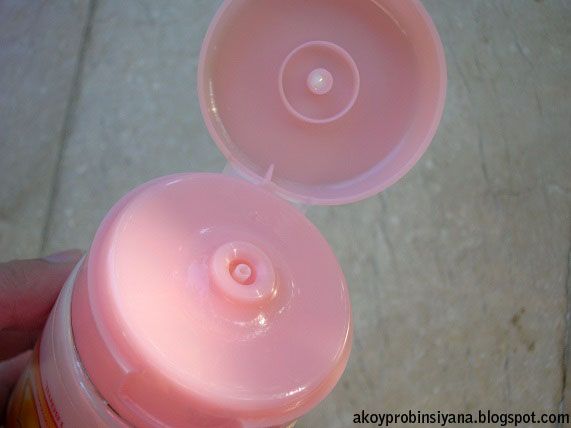 Pros
1. Penetrates better than lotion and cream.
2. It didn't give me allergic reaction unlike the
Vaseline with SPF24 triple lightening lotion
3. The bottle is sealed.
Cons
1. Size.
It's big to bring it when traveling. It's only 180ml but the tube looks too large for the size.
2.
Expensive.
It's reasonably expensive for it's a serum product, but sometimes we only need a small tube and we don't usually go out and face the sun.
Rate:
4/5. This product is good for protecting yourself against the sun but since I don't always go outside, I prefer moisturizing lotions.
Recommend?
Yes. To people who prefer light skin care products. For rich hydration, you can switch to other products of Vaseline that suite your skin needs
Repurchase?
Yes if the needs arises and there's a lot of exposure of sunlight.
Thought to Ponder
Do you think it is good for our skin to use a whitening product with SPF when under the sun? Or is there a possible bad chemical reaction with the whitening agent and the heat?