Just few days ago, we celebrated Mom's birthday. My brother gave a set of loom bands as a birthday present. It was a request and of course for the pleasure of my little sister eventually. She gets almost everything she wants.
Prior to this, I also considered buying li'l sister a set but I was torn between spending just a "wants" of material thing and having a bond with her. I also had in my mind that these will just an accumulation of another unnecessary toy and the trend will not last and will disappear soon. Besides, the stain and dirt will be more apparent and uglier with rubber than the other kinds of materials used in bracelets.
Too much
toys is also not good as well as its lead content. How can a child learn to appreciate what is given to her if she has all the toys in the world?
I find the plastic sturdier, the kind of not-so-noisy one.
Where to buy?
Toy Kingdom from SM Baguio. Feels safer and free of lead than the fake and cheaper alternative. The little rubber bands don't have any offending scent.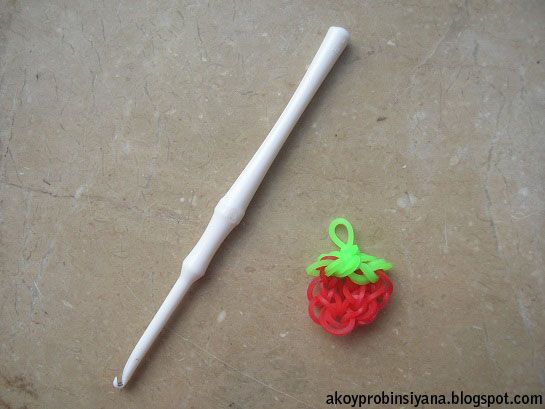 The hook looks fragile but hopefully it would last.
This is my first loom band bracelet. Making it is very easy. In fact, I just asked my sister to teach me even though I downloaded videos for her to watch.
Blue is my favorite color