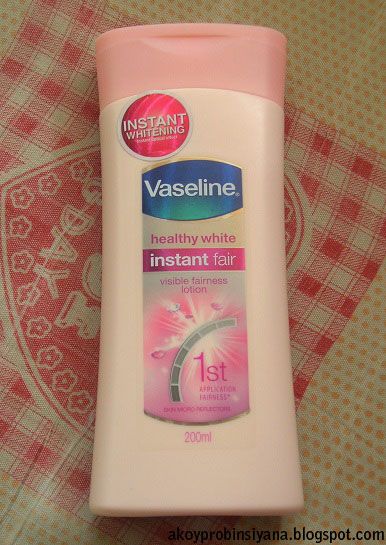 I got this Vaseline Instant Fair Lotion from sample room right after I exhaust my last lotion. I'm quite skeptical about the product but I want to know what the fuss is all about. I was surprised when I saw the size; it's bigger than the 100ml I was expecting and I'm happy for that.
My initial impression was, "Why pink?" and "Why is that it almost has a watery consistency?" I am expecting some glittery particles but it was like a liquid pink foundation applied in the skin. I didn't find myself glowing on my first use, I even felt my arms is a shade darker as if I was fresh from sun burn. I only applied 1 layer on my skin that time. It was like a real life
blurry effect
of a Photoshop. I didn't notice the effect of pink shade in my legs where I have a whiter complexion.
Texture/Smell
The lotion is light and easily absorbed by the skin before it can be spread. It may not be that drying but it is
not
really very moisturizing. The smell is the same as the other pink Vaseline. Since its super
light
, you need to layer it at least twice to get a significant hydrating effect, but doing it repeatedly will start making you feel sticky.
Pros
-Not sticky and heavy on first application.
-It's not really that bad to use, it's just overly advertised.
-Better than this
Vaseline variant
for it didn't give me tiny bumps.
-Can match your make up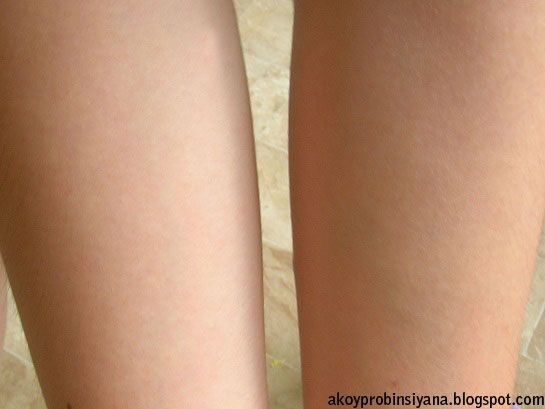 Don't be fooled when you see pictures that doesn't have proper lighting.
Cons
-Not really instant, it takes days.
-With paraben.
-Need a lot of it to moisturize the skin
-The sticker in the back is small
-The healthy white and triple sunscreen is vague.
-I hope that they'll improve the expiration date label
-Mild and temporary whitening effect
Font is too small for the bottle's size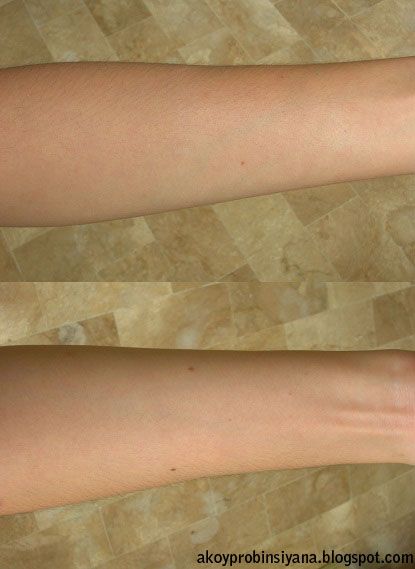 Can you guess which arms has Vaseline on it?