For me, using different products is more frightening when it comes to hair than on face. It's better to have breakouts than to experience hair loss and baldness. Maybe it's because pimples are common and has cheaper and easier solution in case of the occurrence of problem. Our hair is our crowning glory and it's always the hair that has this big part on my mood swings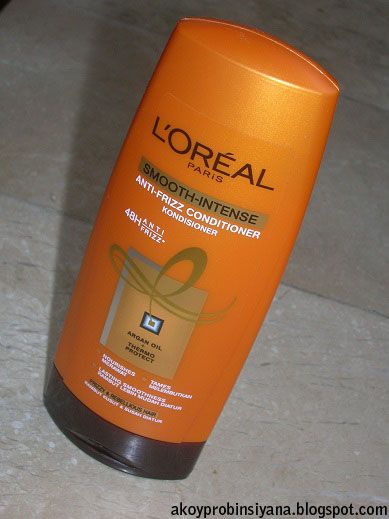 Despite hair loss concerns, there's still the birth of new shampoos and conditioners in the market. Sometimes I wonder if the loss of hair is just the consequences of the enormous chemicals we are exposing ourselves. Can it be that the different formulation of shampoos has its hidden toll on us? Does it make our hair perfectly glossy and straight but it actually causes irritation on our scalp and disrupts its natural oil production? Shouldn't we take care of the roots of our hair first?
After all of what I have said, I still bought a different conditioner even if I knew I'll return with my old regular conditioner. It just gets boring to use the same conditioner, but I still haven't found a good substitute for it. The best shampoos for hair usually causes dandruff while those good for scalps won't really give a tamed and flawlessly straight hair.
The
best hair mask
I've tried came from the Loreal line. I'll give it a perfect score if only it's still available. For some unknown reason, it's not in stock for a long period of time.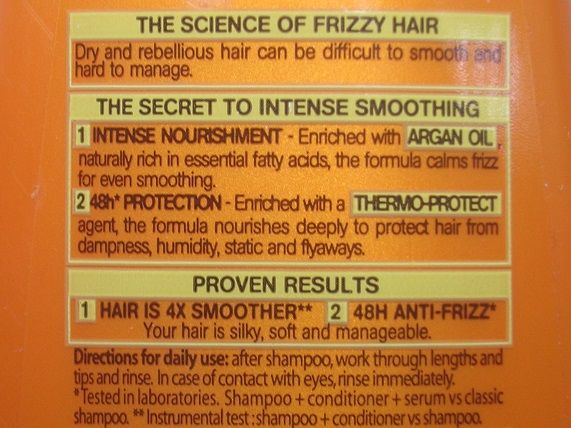 Since I only use shampoo every other day, I apply conditioner daily. The Loreal conditioner gave my hair a soft, natural and healthy look. On the days that I don't shampoo though, it gives me untamed hair. Unmanageable hair got worse that putting a Vitress wouldn't be enough. The stay in air conditioned room could possibly a factor too.
Argan oil and Frizzy Hair
We end up having a frizzy hair due to the loss of moisture in our hair. There are a wide range of reason that contributes to this like the genes we have, the product we use, hair care habits and the long exposure to sunlight. Argan oil is very popular when it comes to taming frizzy hair. It is used in salon for deep moisturization and to treat damaged hair. It is pricier than other natural oils since it is rare and manually gathered.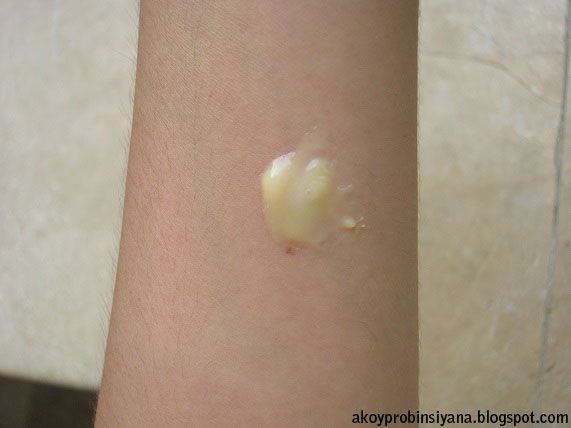 Looking at the picture, you would see the slightly mixed color of the product like the concept of toothpaste. It's more of a yellowish color with a tinge of whitish and reddish color. The reddish part don't show in the picture though.
Smell/Texture
The yellow color reminds me of different hair products that specializes in treatment. Upon application, it is
less smoother
on damp hair compared to regular conditioner. It seems that some of the product is not washed totally. Perhaps that's how it coats and gives
volume
to the hair. I was satisfied with my hair on the first and second day of usage.
The smell is
plain
and
mild
without the fancy of strong flowery and fruity scent.
Likes:
Soft and easy to comb.
Gives hair volume.
Dislikes:
There isn't much noticeable reduction of fly away hair.
Hair is not frizz-free up to second day, unless you don't wash your hair with water.
The accumulation of this conditioner on hair
Rate:
3/5. I believe that a healthy scalp will lead into healthy hair in the long run.
Repurchase?
No and Yes. Yes if a long span of my days will be spent under the sun.
Recommend?
Yes.
Note: Sunsilk is the shampoo used during the observation phase of the review. The hair is not in a chemically treated state.