"You cannot wear black, you'll look thinner." "Don't use vertical stripes, you're already tall." I don't know much about fashion yet I believe you can wear black and stripes if you really want. Like the way of norms, rules are passed to us when it's actually outdated and not really tested.
Lipsticks looks different from close to a distant view. Put a blush, color your eyebrow, contour your face, change your hair color and it looks different once more. I can wear black and I can wear stripes as long as I use another clothing for distraction. Use a different cut, pair it with different color and harmonize everything. Express yourself, experiment and be versatile!
This pink is my top choice since it looks comfortable and very easy to carry around. This will help hide the curve-less figure of slim persons like me.
A wide selection of dresses are available in Little Mistress website. You can choose what suits your personality, mood or interest and also with what caters your needs in a particular occasion. Now you can choose a dress that will make you look your best!
Links:
White will always be a part of my choice. I picked this one since the mesh details will draw the focus to different areas. On the other hand, the prom dress reminds me of Sarah Lahbati. The model looks great with the dress but this will only look good on me unless I gain weight.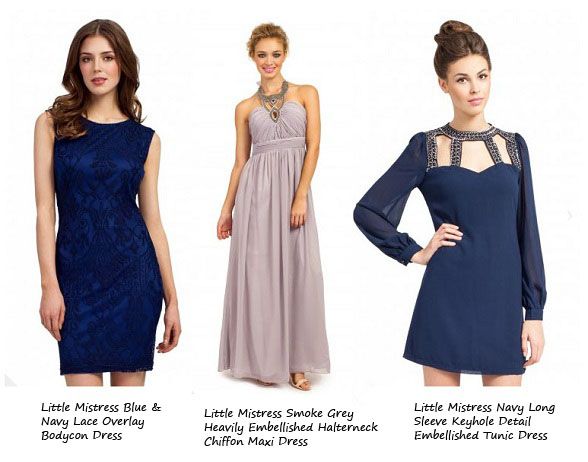 Links:
Blue reminds me of sapphire and will always be an elegant pick. This will definitely look good for those who are cool-toned.
Looking for a long dress? This Halterneck Chiffon Maxi Dress will bring Greek Goddess in our mind. Wear this and feel like a demigod in grace and then charm everyone around you. There are instances that I would prefer wearing a long sleeve dress. No more bringing of cardigans and the likes. The glamor is still there even without showing your skin off.
Browsing at their site, you would find different cuts of dresses in exquisite designs and flattering colors. Choose a dress that will make your skin glow and radiant. Visit their site here:
http://www.little-mistress.com/
What's yours?